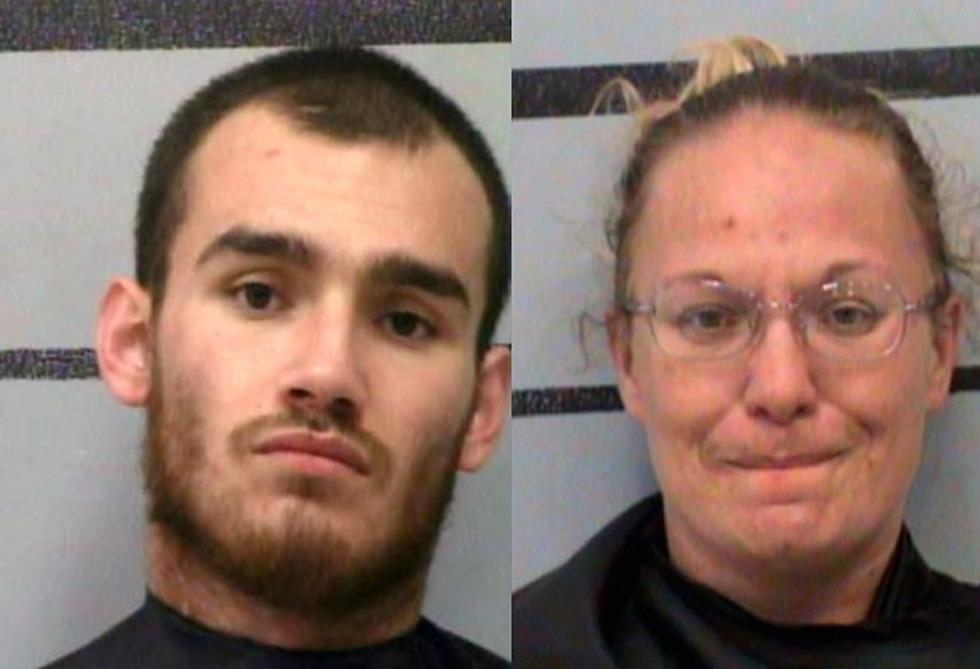 Lubbock Postal Contractors Charged With Stealing Over $4 Million Worth of Mail
Joe Roy Rivas, III & Jessica Lynn Solomon (Lubbock County Sheriff's Office)
Two Lubbock postal contractors have been indicted with stealing mail after an investigation revealed more than 8,000 pieces of mail totaling over $4 million were stolen. This marks the largest seizure of stolen mail in the Northern District of Texas history.
Twenty-two-year-old Joe Roy Rivas III and 35-year-old Jessica Lynn Solomon were indicted on October 13th, 2021 on one count of conspiracy to possess stolen mail and eight counts of possession of stolen mail.
Solomon was arrested in Slaton on October 14th and made her court appearance on October 15th. Meanwhile, Rivas was arrested in Slaton on October 27th and made his court appearance on November 1st.
The indictment says Rivas and Solomon previously worked with Cargo Force, Inc., which is a company that the United States Postal Service contracts to load and unload mail from flights in Lubbock.
During shifts, it's said both individuals would sift through mail allegedly looking for items containing cash, gift cards, checks, and money orders. They would then stash the mail in 55-gallon trash bags and take them home. Items stolen include a $25,000 check payable to a telecom co-op, a $15,000 check to a consulting group, and a $241,000 check to a facilities management and food services company.
Rivas and Solomon face up to 45 years in prison.
The U.S. Postal Inspection Service and Slaton Police Department spearheaded the investigation.
The 25 Best Suburbs in Texas to Raise a Family
These are the 25 best suburbs to raise a family in Texas ranked by
Niche.com
.
10 Facts About Prairie Dogs That You Might Not Know
Prairie dogs might as well be the official animal of Lubbock. Here are some fun facts about the plump little critters.
20 Texas Places We Have All Been Saying Completely Wrong
5 Things to Miss About Lubbock If You Move Away
More From Talk 103.9 & 1340