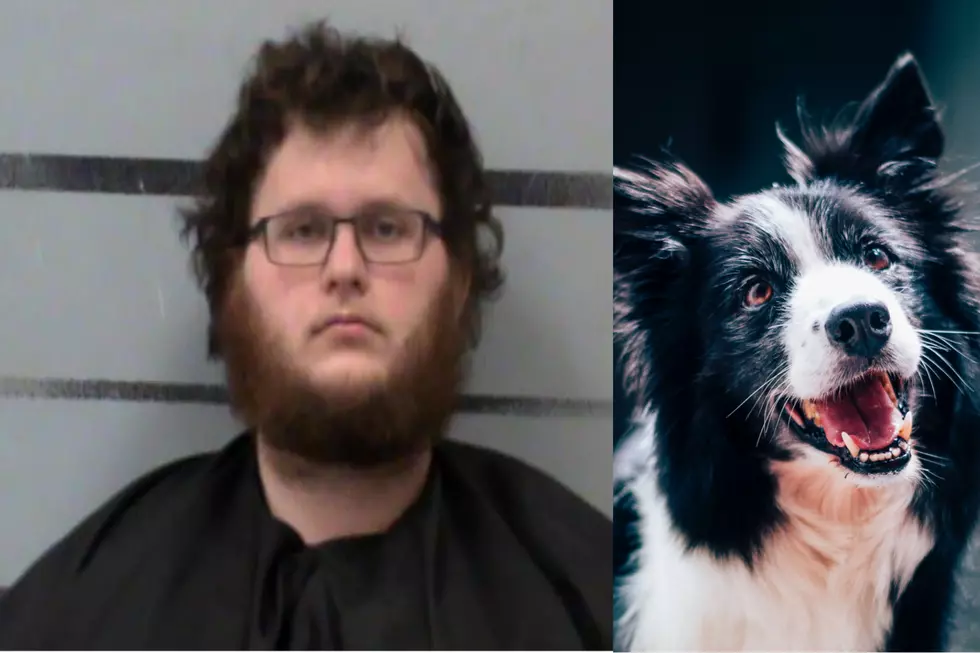 Lubbock man with 11 Child Porn Charges Admits to Bestiality
Photo by Baptist Standaert on Unsplash
and Lubbock County Detention Center
A Lubbock man that was charged for child pornography has received even more criminal charges concerning a pet. 26-year-old Cody Sandahl was arrested back on November 17th after a CyberTip from the National Center for Missing and Exploited Children was sent to a detective with the Lubbock Police Department.
That CyperTip did suggest that Sandahl was in possession of at least one sexual image of a minor. After police questioned Sandahl in early November he was arrested just days later and charged with 11 separate counts of Possession of Child Pornography. Investigators did proceed to look through Sandahl's phone to look for evidence of child pornography but found something else.
Officer's did discover 72 images and 10 videos on the phone of sexual acts between a man and dog, it was later revealed that the man in the pictures and video were Sandahl and his own dog. KAMC news reported that Sandahl told a grand jury that the dog liked when he commit those acts and would never force the dog to do anything it didn't want to do. Sandahl did reveal that he engaged in sexual acts with his dog two to three times a day between November 2019 to November 2022.
Lubbock Animal Control Services did remove the dog from the home and allowed a family member of Sandahl's to keep it as long as it was not inside of the home. Sandahl was arrested and charged with 11 counts of Possession of Child Pornography and 10 counts of Bestiality. As per the publishing of this article, Sandahl is currently still being held in the Lubbock County Detention Center on a $225,000 bond and if convicted could face up to 22 years in prison. 
Lubbock's Mugshot Monday: December 5 - December 11, 2022
Mugshots of 38 people arrested December 5 - December 11, 2022.
27 Texas Children That Went Missing During November 2022
Texas children that were reported missing during November 2022 by the National Center for Missing and Exploited Children.
What Produce Should You Be Buying in Texas This Winter?
More From Talk 103.9 & 1340