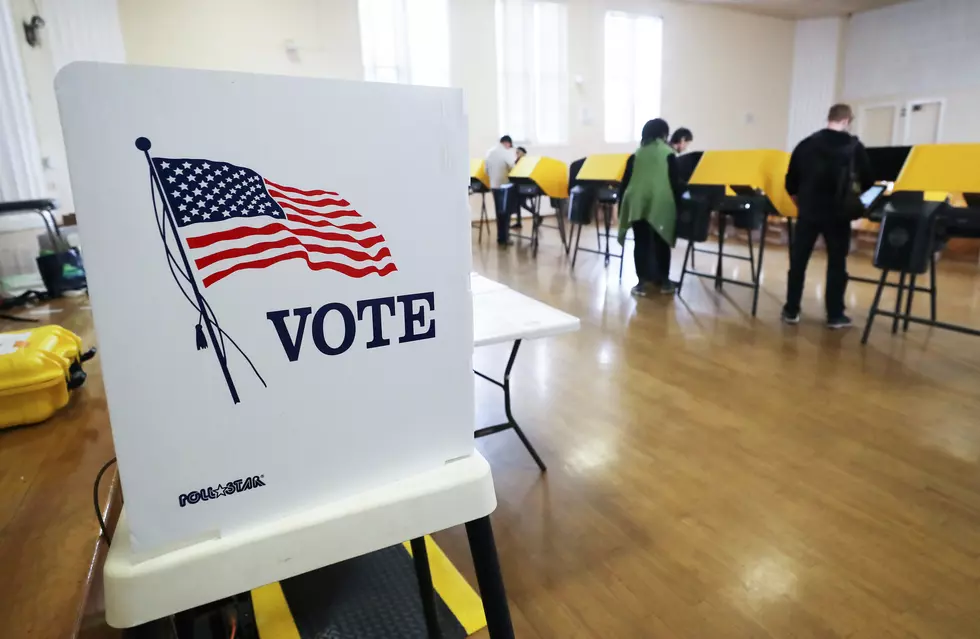 Lubbock County Early Voting Locations for Primary Election Run-offs
(Photo by Mario Tama/Getty Images)
The Texas Primary Election Run-offs will be held later this month on Tuesday, May 24. Early Voting for the run-off will be held on Monday, May 16 to Friday, May, 20, 2022.
If you live within Lubbock County, you'll be able to participate in early voting at a number of locations, including many United Supermarkets in Lubbock.
Texas Republican and Democratic Party voters will be deciding their party's nominees for a number of offices, plus county chairmen and precinct chairmen.
Texas Republicans will be voting on nominees for Attorney General, Land Commissioner, Railroad Commissioner, and locally State Rep. District 84.
The Main Early Voting Polling location in Lubbock County will be the Lubbock County Elections Office; open from 8am-8pm on Mon, May 16- Fri. May 20. The Lubbock County Elections Office is located at 1308 Crickets Ave, Lubbock, TX 79401.
Additional Early Voting locations for Lubbock County:
Open Mon. May 16- Fri. May 20; 8am-8pm:
United Supermarkets:
United - 2630 Parkway Dr., Lubbock, TX 79403 (Parkway & Beech Ave)
United - 401 Slide Road, Lubbock, TX 79416 (4th & Slide)
United - 6313 4th St., Lubbock, TX 79416 (4th & Milwaukee)
United - 1701 50th St., Lubbock, TX 79412 (50th & Avenue Q)
United - 2703 82nd St., Lubbock, TX 79423 (82nd & Boston Ave)
United - 8010 Frankford Ave., Lubbock, TX 79424 (82nd & Frankford)
United - 12815 Indiana Ave., Lubbock, TX 79423 (130th & Indiana)
United - 11310 Slide Rd, Lubbock, TX 79424 (114th & Slide)
Amigos - 112 N University Ave., Lubbock, TX 79415 (University & Auburn)
Market Street - 4425 19th St., Lubbock, TX 79407 (19th & Quaker)
Market Street - 3405 50th St., Lubbock, TX 79413 (50th & Indiana)
Market Street - 4205 98th St., Lubbock, TX 79423 (98th & Quaker)
Abernathy City Hall - 811 Avenue D, Abernathy
Casey Administration Building - 501 7th Street, Wolfforth
Idalou Community Center - 202 W. 7th Street, Idalou
New Deal Community Clubhouse - 309 S. Monroe Avenue, New Deal
Roosevelt Community Clubhouse - 1408 CR 3300, Lubbock, TX 79403
Shallowater Community Center - 900 Avenue H, Shallowater
More From Talk 103.9 & 1340