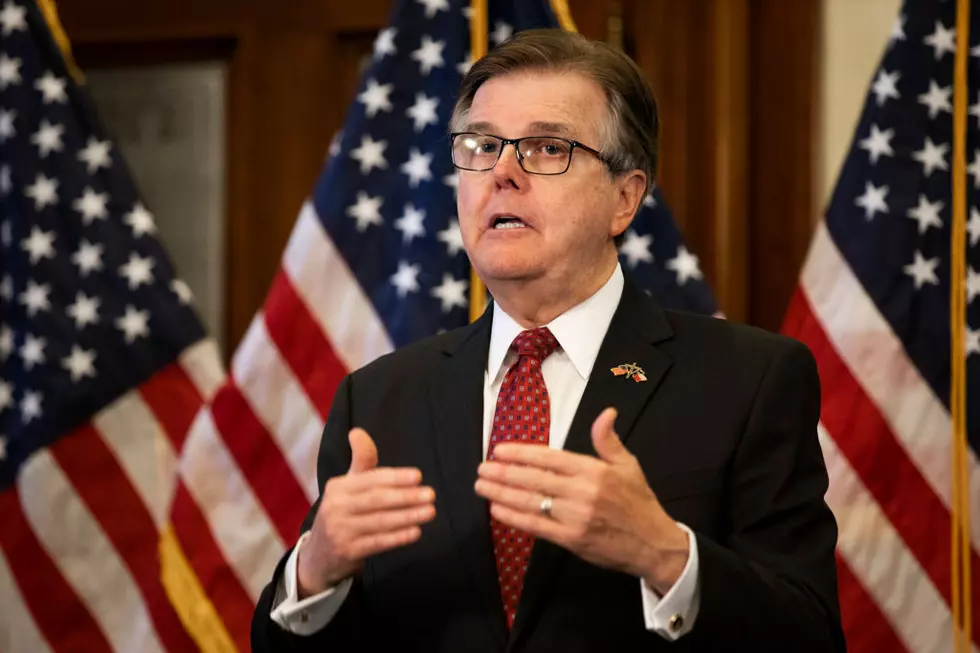 Lt. Governor Dan Patrick Endorses Ken Paxton for Re-election
Getty Images
Texas Land Commissioner George P. Bush was probably hoping that statewide elected officials were going to stay out of the runoff race for Texas attorney general. And if they didn't stay out, he was for sure hoping to get their support. But that won't be happening thanks to Lieutenant Governor Dan Patrick.
Patrick, who did not endorse a candidate prior to Monday, announced his endorsement of Ken Paxton, who is seeking re-election as Texas attorney general. The announcement came via a press release Monday morning and was short and to the point.
According to the press release from Lieutenant Governor Dan Patrick, "Texans can't find a more ardent defender of the people's rights than Ken Paxton."
"I am endorsing Ken Paxton in the run-off race for Attorney General. "He has challenged federal government overreach over and over again and won. He has sued Washington bureaucrats who wish to usurp state sovereignty and rendered solid legal opinions on behalf of the State all along the way. "Texans can't find a more ardent defender of the people's rights than Ken Paxton."
The George P. Bush campaign can't be happy with the announcement from the lieutenant governor. Last week, Bush said he was going to attempt to sway former President Donald Trump away from his endorsement of Paxton. Paxton himself responded on The Chad Hasty Show last week that that wasn't going to happen. With Patrick's endorsement of Paxton on Monday, the likelihood that Trump would reverse his endorsement is unlikely.
If the Bush campaign can't find a big name to endorse him soon for Texas attorney general, Patrick's endorsement could prove to be a real roadblock.
10 Things You Learn When You Move to Texas
Here are 10 things you will learn about Texas if you move here from another state.
Six Reasons Why Texans Are the Most Polite
Texans have a unique set of manners. In fact, in some recent studies Texans have been called some of the politest people in the nation.
Here are some of the best examples of good Texas manners.
The 10 Safest Towns in Texas
These are the 10 safest towns in Texas based on violent crime and property crime rates via
Neighborhood Scout
.
More From Talk 103.9 & 1340