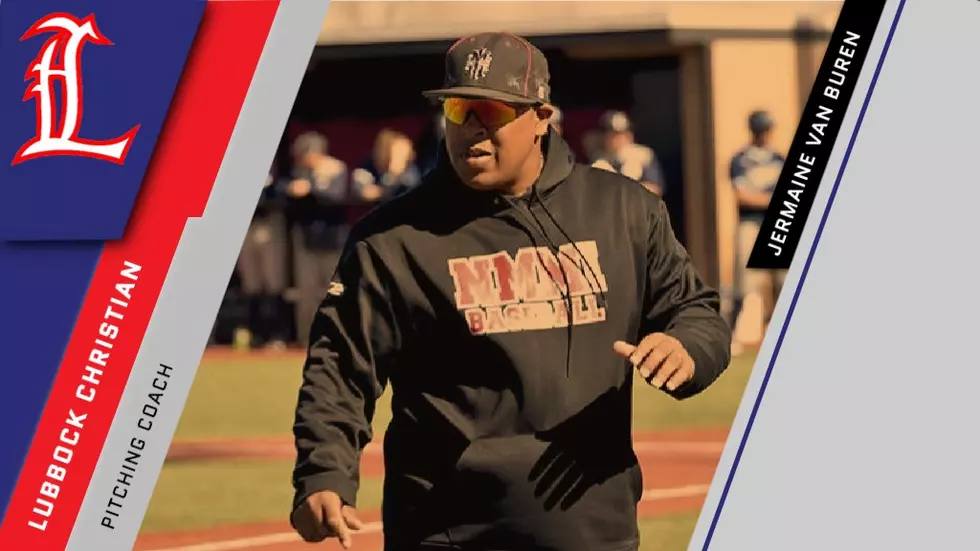 LCU Names New Pitching Coach for 2019 Season
lcuchaps.com
Lubbock Christian Head Baseball Coach Nathan Blackwood has named Jermaine Van Buren as the new Chaps pitching coach. The vacancy in the pitching coach role comes after Justin Sundlie stepped down from the position that he held for six seasons. Van Buren will start his duties on August 1st.
Van Buren most recently coached at the New Mexico Military Institute and he also served in Amarillo as the head pitching instructor at the Amarillo Baseball Academy, helping to build one of the top select baseball programs in the country. ABA sent at least 200 kids into collegiate baseball programs during his time with the program.
"We are excited to announce Jermaine Van Buren as our new pitching coach," Blackwood said in a press release. "He will be a tremendous asset to this program with his enthusiasm, positive energy, competitiveness and passion for the game of baseball that is evident to anyone who knows Coach Van Buren."
Van Buren not only has extensive coaching experience, he also pitched for the Red Sox and Cubs after getting drafted out of high school in 1998. He appeared in 16 big league games but was in professional baseball for 12 seasons. He was named to All-Star teams at various levels in 1998, 2004, 2005, 2008 and 2009.
"His experience in professional baseball under several well-known successful pitching coaches, and his connections and experience in college baseball recruiting were two of the items that stood out the most to me in the hiring process" Blackwood added. "But more importantly, we are excited about his passion to teach and model life skills that support the mission of Lubbock Christian University."
More From Talk 103.9 & 1340