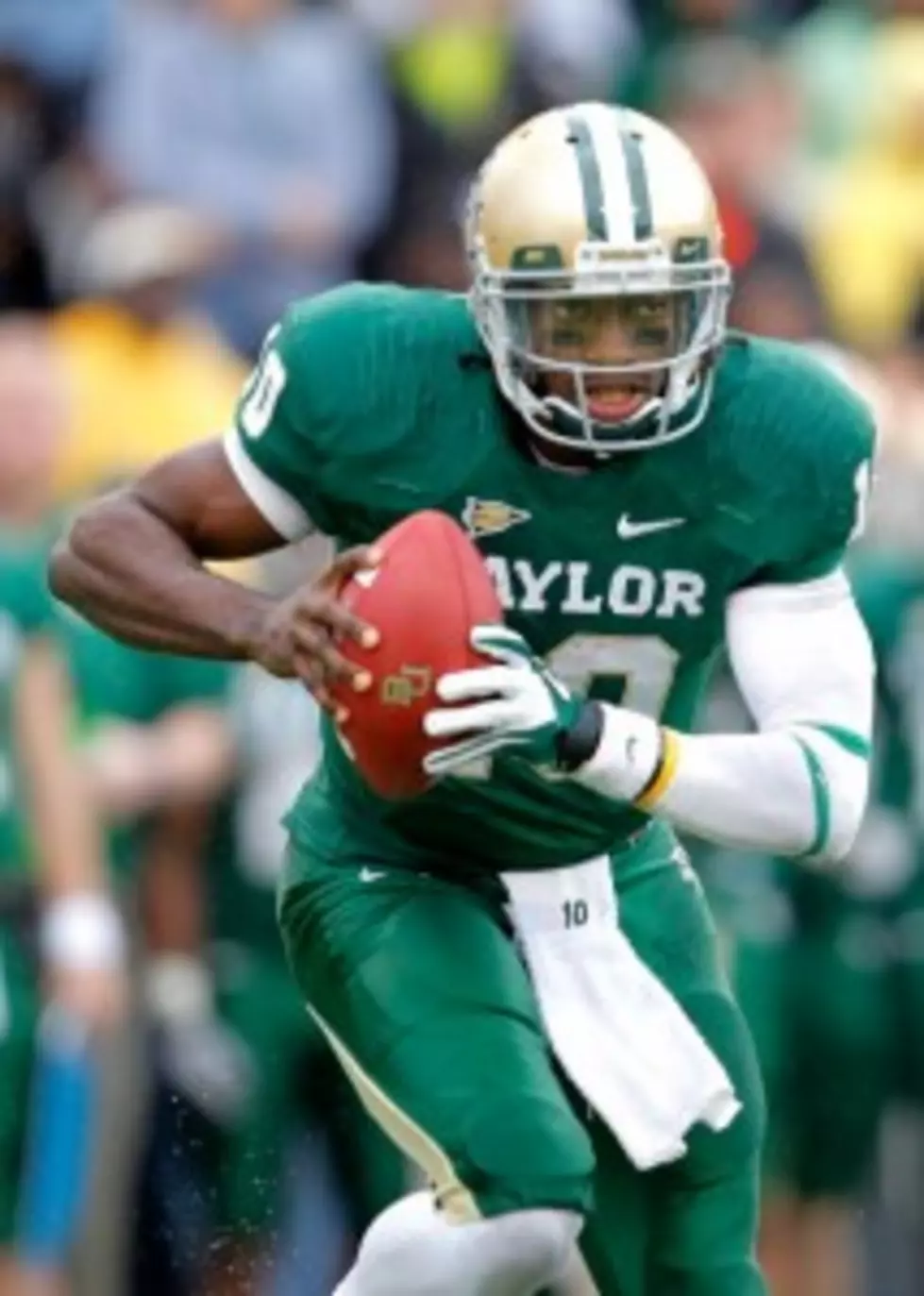 John Morris Discusses 2012 Baylor Bears Football on Sportsline [AUDIO]
John Morris, the play-by-play announcer for Baylor Bears football, joined Steve Dale on Sportsline to discuss the Bears' upcoming 2012 season.
Morris said that the 2012 season "couldn't be much better" for the Bears. With last year's quarterback Robert Griffin III departing to play for the Washington Redskins, Morris said that Nick Florence or possibly Bryce Petty will step up and take the quarterback position in 2012. The rushing game that made Baylor so famous will also be changing with the departure of running back Terrance Ganaway. But Morris said that the team's defense will be as strong as ever, with a good majority of last year's team returning and a deep receiving position, even without wide receiver Kendall Wright.
Morris also talked about the Bears' 2120 schedule. The Bears are playing several away games very early this season, which Morris says could be a "double-edged" sword, but a good test for the veteran offense and defense. He also discussed Baylor playing Texas tech in Dallas, as well as his views on conference expansion.
More From Talk 103.9 & 1340