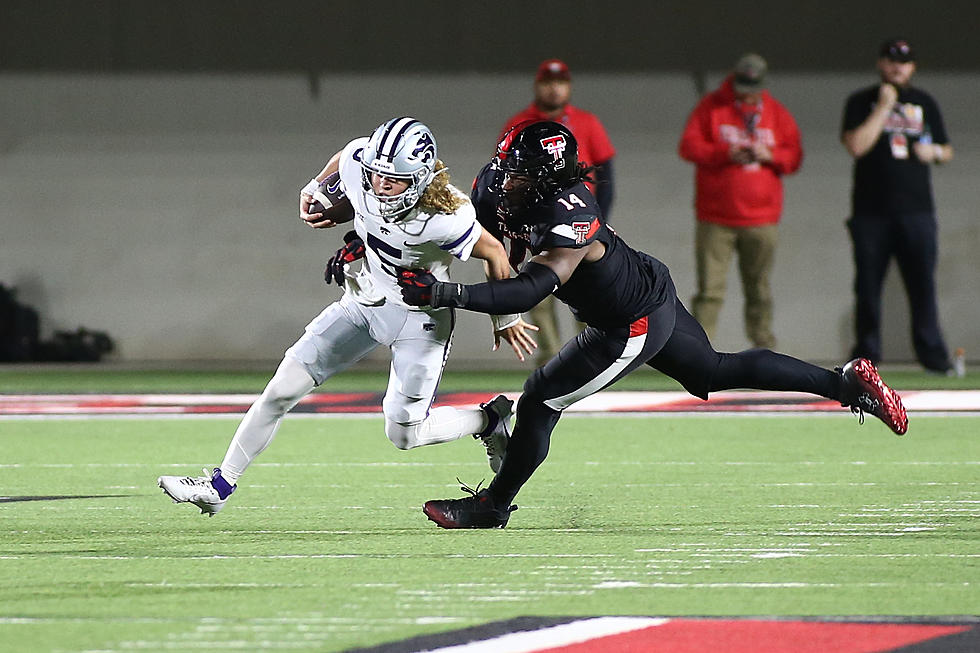 Puzzling Play Calls Lead to Tech Loss to K-State 38-21
Paul Roberts
Recap by Allen Corbin...
Another "blackout" game and another loss for the Texas Tech Red Raiders Football team. This time a 38-21 loss to the Kansas State Wildcats in Lubbock. The loss came on homecoming in front of a sold out crowd at Jones AT&T Stadium and the Wildcats played the spoiler perfectly.
Kansas State raced out to a 10-0 first quarter lead on the legs of freshman Quarterback Avery Johnson. The sub came into the game provided a new offensive identity for the Wildcats who have struggled on offense. Johnson would score 5 rushing touchdowns and combine for 167 yards passing and rushing.
On the flip side, the rumors were indeed true that Tech Quarterback Behren Morton was battling a nagging injury and was pulled at halftime after getting demolished on several plays by the Wildcat defense. Morton played heroically in spite of the injury throwing 14/21 for 125 yards while rushing for a score on a QB sneak to cut the early Wildcat lead to 10-7. After another Avery Johnson score to make it 17-7, Tech responded with a quick 2-minute drill where Tahj Brooks scored on a short run to make it 17-14 at the half.
The play calling was a bit puzzling as several plays left Morton out to dry and when there was a commitment to the running game Tech was able to successfully control terms of the game. Brooks only carried 7 times in the second half as they let a cold quarterback come in the game.
True Freshman Jake Strong replaced the injured Morton and showed some grit, but his inexperience showed in throwing three interceptions in the second half. Strong led a 99-yard drive where he took an option run 54 yards down the field and then later connected on a brilliant pass and catch to Jerand Bradley to take a 21-17 lead.
It was all Wildcats after that and Tech couldn't respond to the successive scoring drive by K-State. The loss drops Tech to 3-4 on the season and 2-2 in the Big 12. The Red Raiders travel next to Provo, UT to face the BYU Cougars on October 21.
HERE ARE SOME PHOTOS FROM THE GAME TAKEN BY KKAM'S PAUL ROBERTS...
FIRST HALF...
SECOND HALF...
Remembering Mike Leach 1961-2022
Patrick Mahomes and the Kansas City Chiefs win Super Bowl LVII
Mahomes locked up Super Bowl MVP in the 38-35 win over Jalen Hurts and the Eagles.
More From Talk 103.9 & 1340