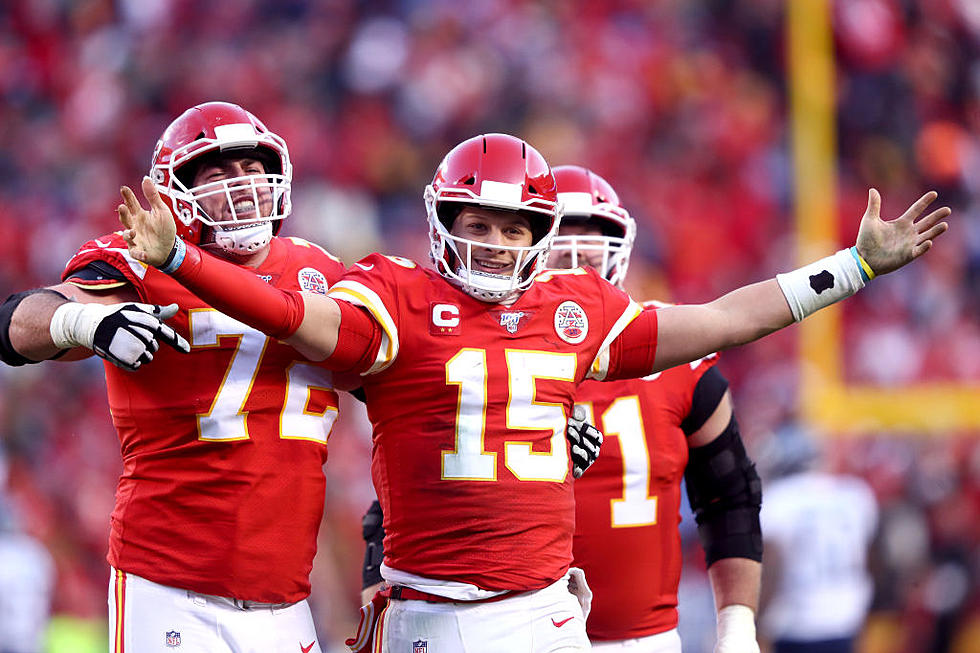 Is Patrick Mahomes the Best Player in the NFL?
Jamie Squire, Getty Images
The top 100 NFL players were recently listed by Pete Prisco from CBS Sports, and it's no surprise who's the man at the top of the league's food chain.
Reigning Super Bowl MVP, former NFL MVP, breaker of records, ambidextrous thrower and no-look passer Patrick Lavon Mahomes the Second.
Here's what Prisco had to say about Mahomes being number one on the list of top 100 NFL Players:
"The easiest player to slot was Kansas City Chiefs quarterback Patrick Mahomes. He is the top player in the league after leading the Chiefs to the Super Bowl victory over San Francisco. This was an easy choice. He missed time last season, which hurt his MVP chances, but he will be right back in the race this year. He's the best player in the league."
The compliments didn't stop there this week for Mahomes, as the NFL heads deeper into the NFL offseason and approaches virtual training camp times. Longtime fan of Mahomes Peter Schrager took the time to compare Mahomes to Michael Jordan.
Yes. That Michael Jordan. The one from The Last Dance documentary.
I'd hold off on the comparison for now, but if Mahomes can reel off a couple of Super Bowl wins in a row and become one of only a handful of quarterbacks to win them back-to-back, it'll be much easier to convince the masses that he is indeed the greatest of all time.
In 30 years, maybe we'll get a documentary documenting the 7 Super Bowls and 6 league MVP awards. For now, I'll just settle for the best player in 2020.
Patrick Mahomes: From East Texas To NFL Stardom
More From Talk 103.9 & 1340