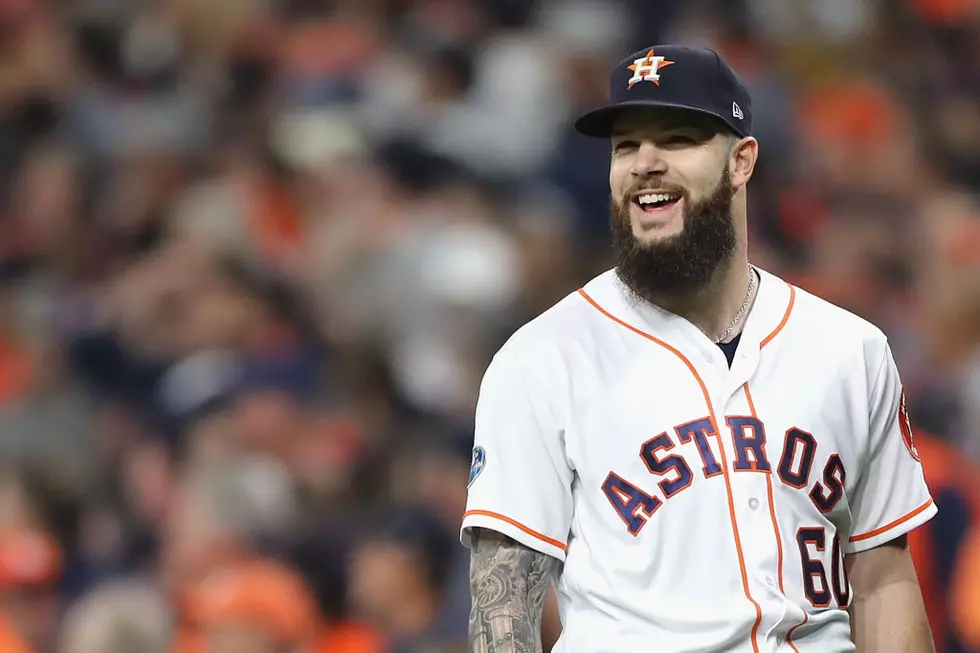 Houston Astros Pitcher Notches Fourth Gold Glove
(Photo by Elsa/Getty Images)
As announced by Major League Baseball, Dallas Keuchel of the Houston Astros won his fourth career Gold Glove this season.
Keuchel locked in his third perfect fielding percentage season in 2018 and committed zero errors in more than 200 innings pitched. He had 27 defensive assists in 34 games started. Keuchel is the first American League pitcher since Kenny Rogers to win four Gold Gloves in a five-year span. He ended his season with a 3.74 ERA and 3.69 FIP while permitting a major league-high 211 hits.
The Gold Glove could be his last one in an Astros uniform, even though the Astros extended Keuchel a one-year, $17.9 million qualifying offer on Friday. The 30 year old starter is expected to decline and test the free agent market.
Keuchel has until November 12th to decline, or sign, his qualifying offer.
Alex Bregman and Martin Maldonado were among the finalist who didn't win.
More From Talk 103.9 & 1340