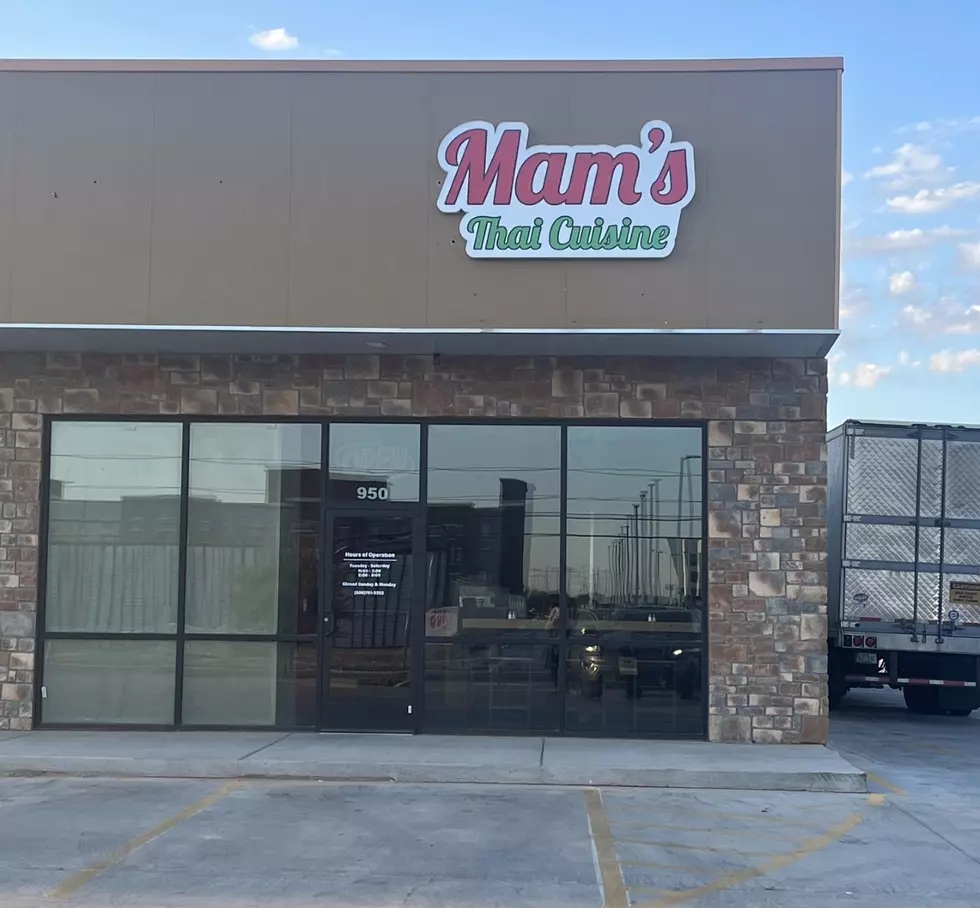 Former Thai Pepper Owners Set Opening Date for New Lubbock Restaurant
Photo by: Rebekah Peer
Back in August, I told y'all the good news about a new restaurant I can't wait to try that's set to open this year. Well, it's time to do just that.
The new restaurant is called Mam's Thai Cuisine. We don't know a whole lot right now because they just popped up on my radar. They're going to be opening soon and will serve real authentic Thai cuisine. They do have a couple of pictures up on their Facebook and it already looks pretty delicious.
Mam's Thai Cuisine is owned by the original owners of Thai Pepper. They just moved back to Lubbock and are excited to open this new Thai restaurant. I actually used to dislike Thai food until I moved to Lubbock and fell in love with it. I'm already hearing wonderful things about Mam's.
Mam's Thai Cuisine will offer dine-in, to-go orders and drive-thru for pick-up. It's going to be located at 6309 66th Street in Lubbock, Texas. That's right next to Fremont Salon and behind Little Woodrow's off Milwaukee Avenue. You can also follow them on their official Facebook page.
Mam's Thai Cuisine's soft opening is Wednesday, September 28th at 5 p.m. Their grand opening will be Thursday, September 29th.
Good luck to y'all. I can't wait to come out and get some food.
Remember: if you know of any places opening soon or brand new to Lubbock that you want me to check out, reach out at: kelsee.pitman@townsquaremedia.com.
30 Lubbock Restaurants With Online Check-In or Reservations
22 Lubbock Restaurants Out-of-Towners Need to Try
More From Talk 103.9 & 1340