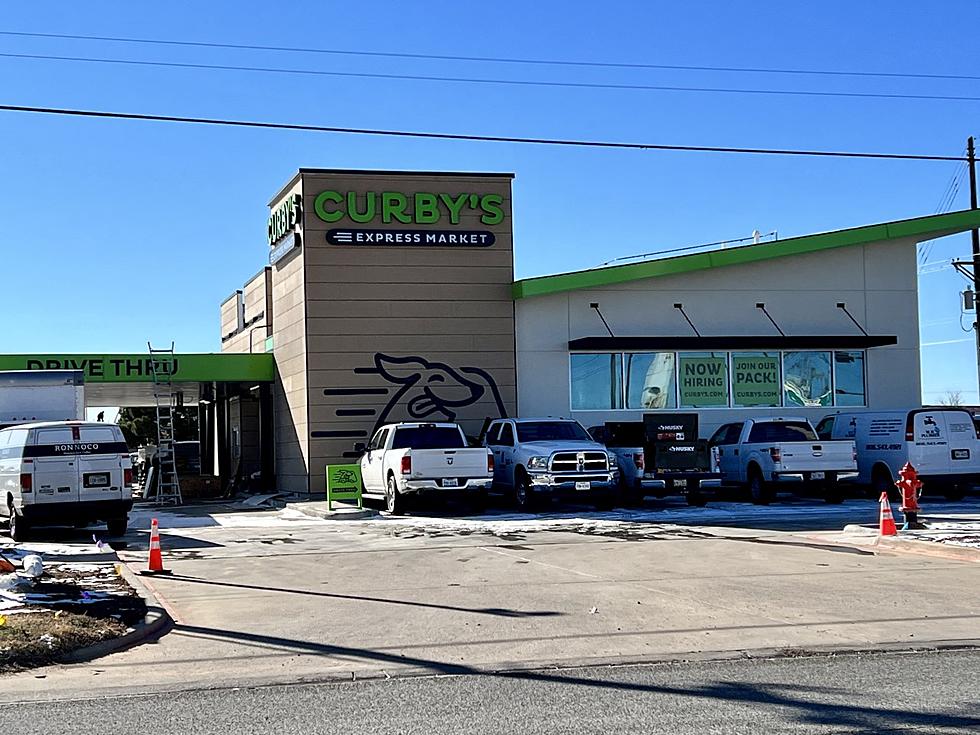 Curby's Express Market Is Getting Closer to Opening Their First Lubbock Location
Chad Hasty, KFYO.com
If you've been around 19th and Milwaukee lately, you've probably noticed that Curby's Express Market seems to be coming along nicely.
In March 2021, listeners began reaching out asking what was being built at 1903 Milwaukee Avenue. The answer was, of course, Curby's Express Market. Curby's wants to bring to Lubbock a "new category of convenience," according to their website:
We recognize that today's on-the-go customer must make a choice between convenience and quality.

The customer is underserved with their retail options. We blend everything you like about the speed of convenience with everything you crave in high quality food and drink.

We are creating a new category store.
Since our last report on Curby's, the building has really taken shape and the paint has been applied. Signs are up and the drive-thru lanes look ready for vehicles. Curby's Express Market also announced this weekend that they're hiring team members for the location at 19th and Milwaukee and, like many other businesses lately, starting pay could go higher than $13-$15 an hour.
On January 1st, they took to Facebook to announce that "their new breed of convenience" will be opening soon:
According to their website, Curby's also appears to be opening at least two other Lubbock locations. Future locations will be at 114th and Quaker and 50th and Quaker. All pending locations are listed as "coming soon," so there's no date available yet.
We will keep you up to date with this new business in Lubbock that is already looking to expand this year and into the future.
9 Things You Shouldn't Say in Lubbock
6 Dirty Little Secrets About Lubbock, Texas
Six Dirty Little Secrets About Lubbock, Texas
The Most Expensive Airbnb for Rent in Lubbock, Texas
This is the most expensive Airbnb for rent in Lubbock, Texas. It will run you nearly $1,000 per night for up to 16 guests. It's a 4-bedroom, 3.5 bath barn-house with an indoor pool.
More From Talk 103.9 & 1340