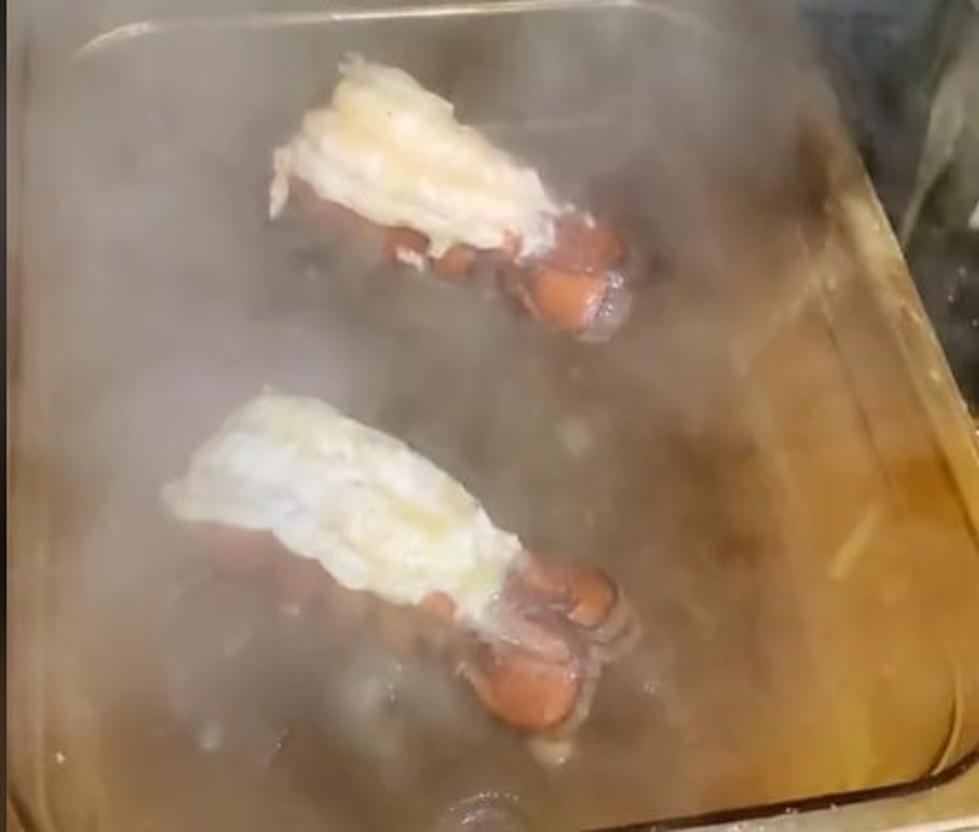 Video: Outback Steakhouse Employee Exposes Lobster Tails Prepared in a Microwave
TikTok via @dirtdawg420
Nothing says gourmet like a microwaved lobster tail.
If you've ever ordered the Steamed Lobster Tail from Outback Steakhouse, you may be surprised to find that it's apparently cooked in a pan of water in the microwave. While this method does do the trick, it's less than appetizing to watch how it all goes down.
A cook at Outback Steakhouse showed off their method of preparing one of the most expensive things on the restaurant's menu. A TikTok video posted by user @dirtdawg420 that shows off the process has garnered over 145,000 views.
The lobsters are set in a pan of water, then microwaved. When they're finished cooking, they're given a drizzle of melted butter and are sprinkled with paprika.
Watch below:
Note to everyone out there who thinks cooking lobster at home for your family might be a daunting task: It's clearly very simple, and you can do it with literally the most basic appliance. Everyone can be their own Outback Steakhouse with just a microwave.
Microwaved lobster sounds rather nasty, but it's even worse when you notice the shellfish was being stored above the beef. There's a clear method to meat storage in restaurant coolers, and this is totally out of order and could lead to food-borne illness. Not cool, Outback. Not cool.
If this video spoils your favorite thing on the menu at Outback, I apologize, but...come on, guys. Does anybody honestly still think going to Outback is a fancy gourmet night on the town? There are plenty of better places to eat. Better yet, stay home and microwave your own lobster for a fraction of the cost.
KEEP READING: 3-ingredient recipes you can make right now
Retired Blue Bell Ice Cream Flavors That We Want Back
Texas-favorite Blue Bell has several limited and seasonal flavors. It's high time some of them make their way back to store shelves.
More From Talk 103.9 & 1340