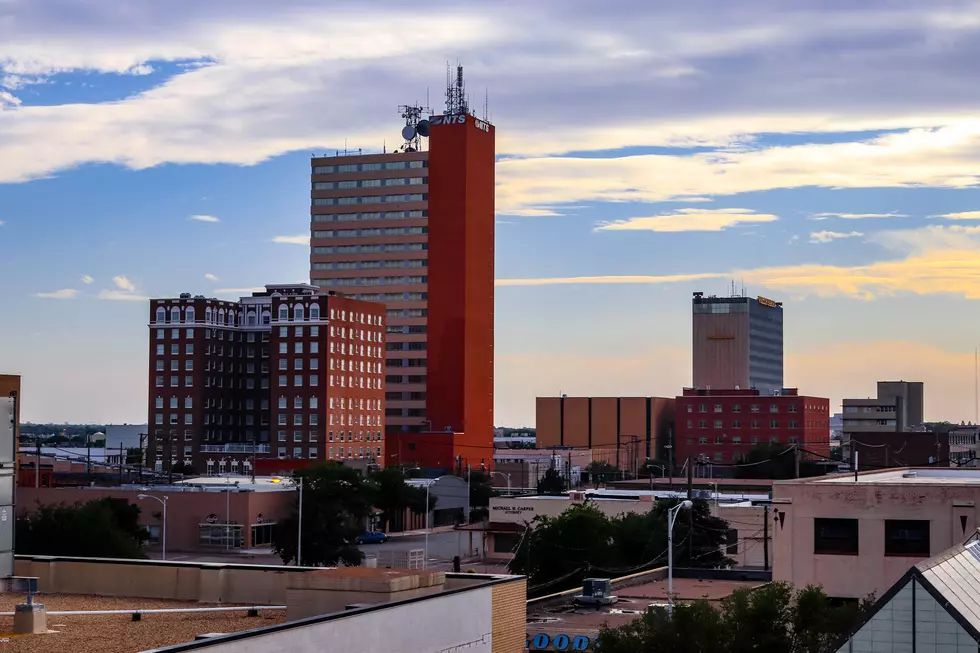 Cooler Temperatures and Rain Headed For Lubbock
Topher Covarrubio
Fans of temperatures in the 80's will enjoy the next two days before the weather turns on Sunday when a cold front comes through the area. That's when another blast of Fall hits Lubbock and and continues dropping temperatures throughout the state.
Saturday's high is expected to be in the mid 80's with cloudy skies and a 30% chance of rain later in the day. On Sunday, a 70% chance of rain is in the forecast for Lubbock with high temperatures in the low 60's. Rain chances continue Monday with the high temperature expected to be in the upper 50's. Low temperatures overnight Sunday and through the week look to be in the mid to upper 40's.
According to KAMC, temperatures will bounce back into the 70's by Thursday.
It's Fall in West Texas, everything from the 80's to the 40's in one forecast. And with rain and cooler temperatures on Sunday, those who enjoy lazy Sunday's indoors will be very happy.
Don't forget this Saturday is the 53rd Annual Slaton St. Joseph Sausage Festival and Oktoberfest in Slaton, Texas at 21st and Division. From 9-11 a.m. on Saturday there will be bulk Sausage Sales and from 11-10 p.m. Oktoberfest will be going on. It's free to attend and there will be live music a long with beer and wine and other drinks and food for sale.
Pumpkin Patches To Check Out Around Lubbock
Zero Fluffs Given: Halloween Events To Take Your Pup To
18 Lubbock Halloween Events for the Whole Family to Enjoy
More From Talk 103.9 & 1340