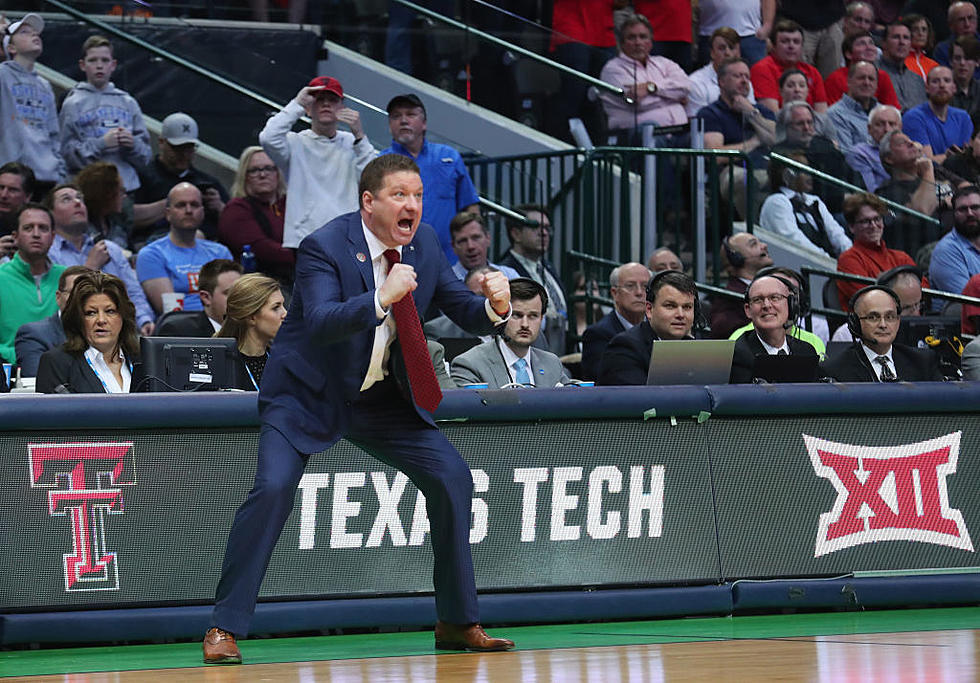 Chris Beard Drops an Epic Quote About Coaching Keenan Evans [Watch]
(Photo by Tom Pennington/Getty Images)
Chris Beard is a great coach on the court. The record and successes Texas Tech has this season proves that fact beyond a shadow of a doubt. He's also a solid talent evaluator, with Zhaire Smith and Jarrett Culver having great Freshman seasons.
Off the court, we know he loves Whataburger. He even walked to one at 3 a.m. in Dallas this week...allegedly.
But of all the great Chris Beard moments and quotes, this one is the best.
"Keenan is a special player. I love coaching him. I don't want it to end. I want to coach that guy another day. It's like you've got a good plate of enchiladas, and you're looking at it, & you only have 2 bites left, but it's so good, you turn it into 3 bites."
It's the perfect analogy. It's off-the-wall. It's something I've never heard before.
I hope Chris Beard and Keenan Evans get five more bites out of the enchilada left on the plate and we celebrate a national championship. But if that's not to be, we'll have this great quote to remember fondly.
More From Talk 103.9 & 1340