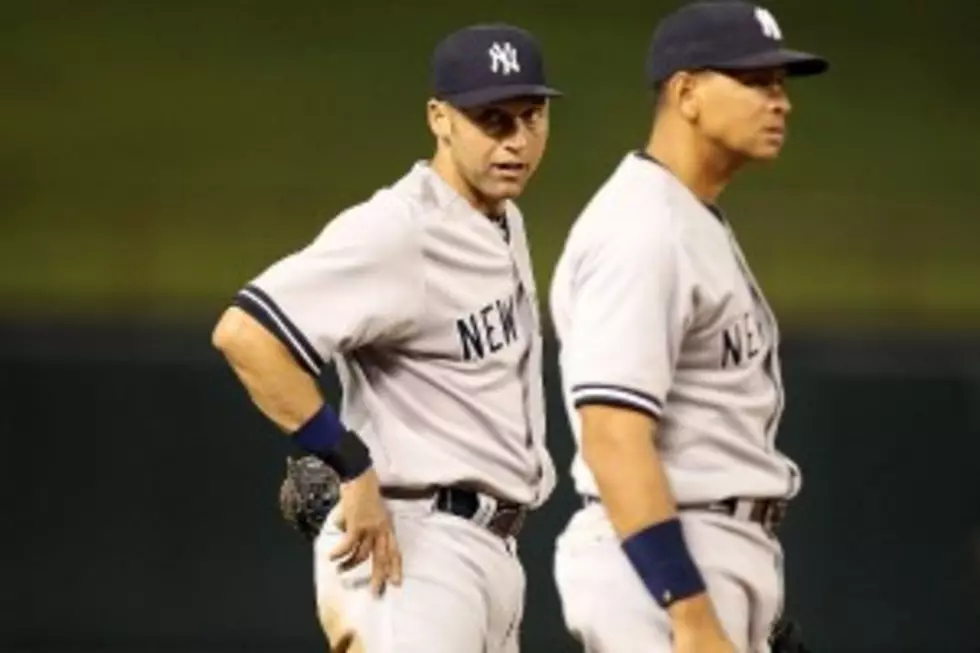 Alex Rodriguez, Derek Jeter Voted Most Overrated Players in Baseball
Derek Jeter and Alex Rodriguez both have multi-million dollar contracts and actress girlfriends.
A-Rod was voted most overrated, with 18 percent of his peers calling him out. Jeter came in third, with 7 percent of the vote. Nestled between the two superstars was another Yankee - the much ballyhooed prospect-turned-middle relief pitcher, Joba Chamberlain, who received 12 percent.
"I've been on this list before. I think it will be like that for the rest of my career," A-Rod said in response to his designation as most overrated.
Jeter was more circumspect. "I've got no comment on anonymous polls," the shortstop told the New York Daily News.
Sound off: Do you agree with these poll results?
More From Talk 103.9 & 1340