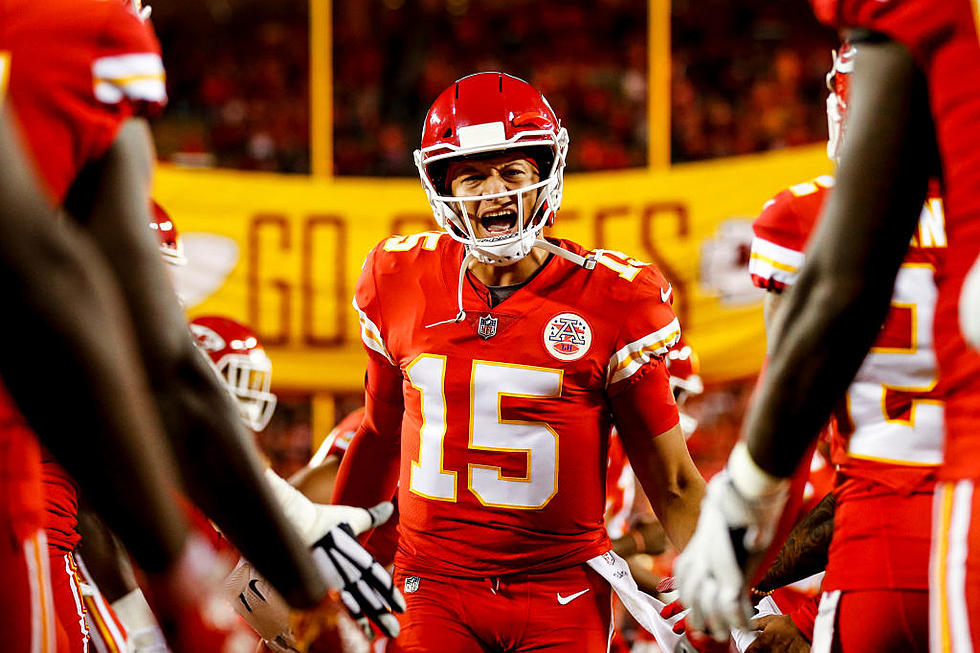 Aaron Rodgers Keeps Calling Patrick Mahomes Kermit the Frog
David Eulitt, Getty Images
If you haven't been paying attention, the four best quarterbacks in the NFL have been preparing this summer to play each other in golf on June 1st, 2022. There will be two teams of quarterbacks competing against each other: the young guns Patrick Mahomes and Josh Allen vs the old dudes in Tom Brady and Aaron Rodgers.
The made for TV event simply called The Match airs on TNT on June 1st at 5:30 p.m. from the Wynn Las Vegas. The most fun part of the event is obviously the trash talk between the competitors. Tom Brady and Peyton Manning traded barbs in a previous iteration of The Match and now we get four quarterbacks instead of just the pair.
The trash talk has already begun, of course. Brady and the boys were at an event preparing for the upcoming match when he dropped this zinger about Mahomes losing Tyreek Hill and his teammate Rodgers losing Davante Adams.
Brady and Rodgers have definitely been talking more than the young guns, with the pair of veterans lobbing grenades through the media. The most vicious line came from Rodgers, who was talking about how his generation of quarterbacks had to talk better trash in the old NFL compared to the new NFL where everyone is friendly.
Then, he said: "Kermit the Frog and Josh trying to s**t talk me and tom? Come on."
Of course, this isn't the first time Mahomes has been compared to the most famous Muppet of all time.
Rodgers later doubled down on his dig in an Instagram post, tagging Mahomes as Kermit the Frog.
The 36 Best Action Shots From Every Patrick Mahomes Playoff Game
Every Texas Tech Red Raider Getting a Shot at the NFL in 2022
More From Talk 103.9 & 1340