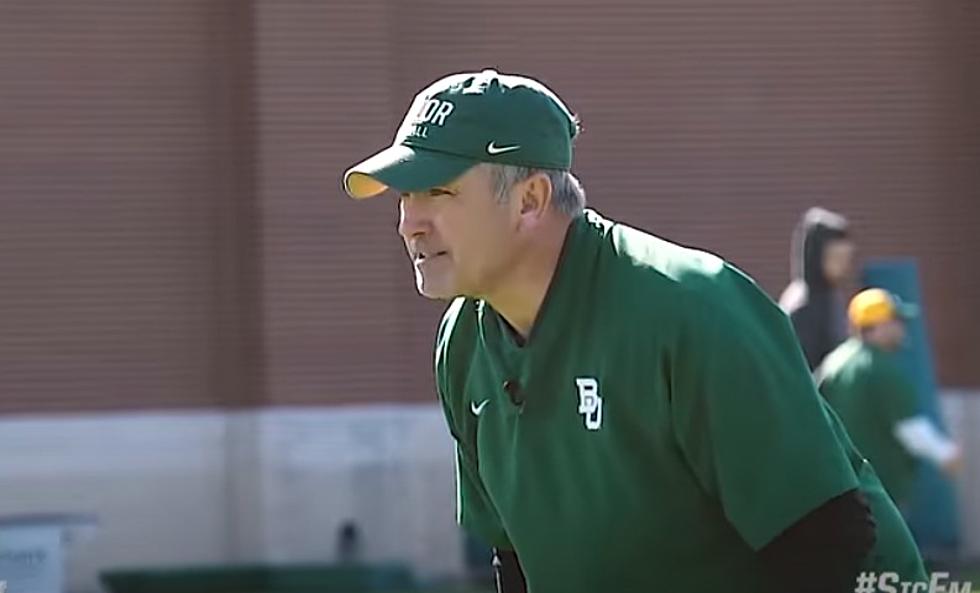 10 Things Coach McGuire Needs to Know About Lubbock
Baylor Football via YouTube
Texas Tech has a new football coach, and we have some tips for him.
Coach Joey McGuire is the new top dawg at Texas Tech, and though he has a Red Raider in his family, there are still some things he should probably keep in mind.
1

He'll Be Given a Chance and Welcomed

The West Texas Welcome should be trademarked because it's so famous. A program that's been beaten up and through the wringer is really looking for a savior, so Coach McGuire will be enthusiastically supported, but....

2

One bad look. All it will take is one bad look and the crowd will start saying "here we go again." It's not fair, but everyone, including McGuire, needs to know that folks around here have been beaten up.

3

Mike Leach Has a Long Shadow

A lot of people here loved Coach Leach. They loved his quirkiness and his ability to put an exciting product on the field. There are some who think that the team will never win as long as we are under "the pirate's curse" and secretly hope that through some weird circumstance he will take the reigns at Texas Tech again.

4

You Can't Control the Fans

Texas Tech fans are notoriously rowdy and they will also leave a game early to let you know they're bored or pissed off. Nothing you say will change them or stop them from risking a technical with tortilla throwing.

5

With half the games being in Lubbock, it's a wise thing to make plans for high winds so you can make adjustments better than your opponents. I would imagine that the ball can do truly freakish things at The Jones, so it's best to plan for that.

6

Use Your Built-in Cheer Squads

Texas Tech has some of the most nationally renowned Pom & Cheer Squads. These kids have won national titles. They're not a distraction, but part of the engine that drives the team forward at home.

7

I can't say this enough, past coaches have spent too much time with the money-men and not enough with the ground floor fans. Make yourself available and build a solid foundation of ground support with the guy who struggles to buy tickets for the game, but thinks it's worth it. These are the same kind of guys who have showed support for the Dallas Cowboys for a lifetime even though the team has delivered mixed results.

8

Texas Tech Is Not Lubbock

Once again, it's very easy to get caught up in that bubble of Texas Tech and be out of touch with the rest of the world. It's going to require this entire city pushing forward to get this team out of the mud, so don't ever forget there's town past University and 19th.

9

Do Some Backyard Recruiting

I don't know if it's tougher to get people to come to Lubbock or get people to stay in Lubbock. All I can say is there's a ton of talent right here in Lubbock that someone should keep an eye on at all times.

10

If you ask me, former head coach Matt Wells lost the Red Raider job when he couldn't come up with an answer about what he liked living in Lubbock. At that point, it was obvious he was straight-up not enjoying his visit and it made it easy for folks to tell him to leave. We have a lot of good things happening here, and Coach McGuire needs to embrace them soon.
More From Talk 103.9 & 1340