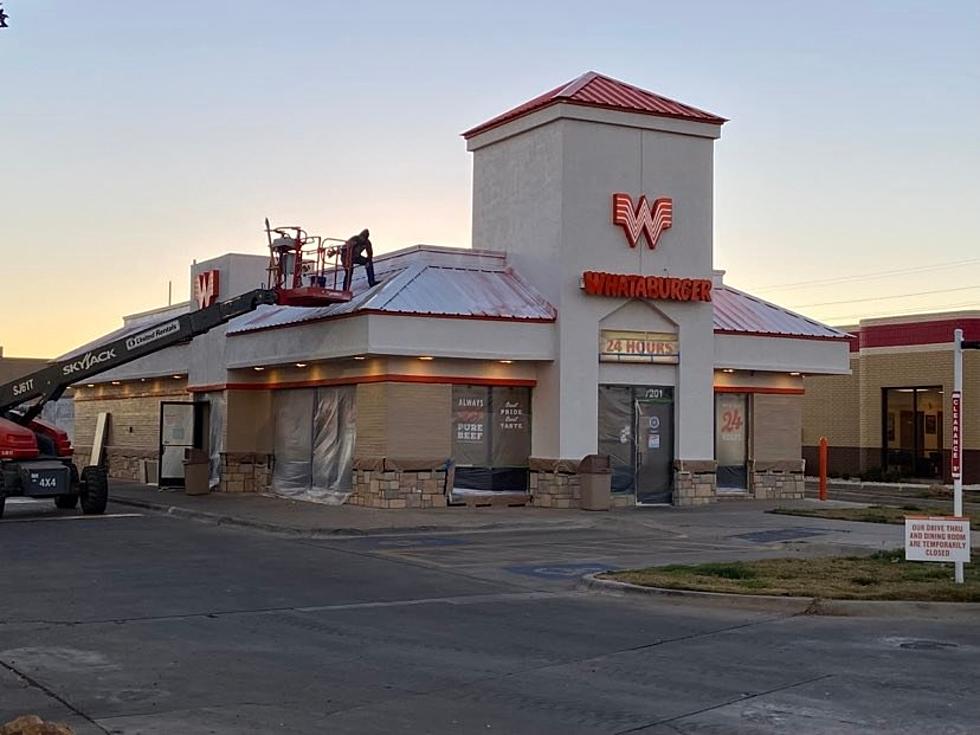 What's Going On at the Whataburger Near Quaker & the Loop?
Justin Massoud, Townsquare Media
There's nothing like driving up to a Whataburger to sadly learn it's closed. Luckily, fans of Whataburger at Quaker and the Loop (7201 Quaker Ave.) don't have to worry about the fast food spot's recent closure, because it's only temporary.
We wrote back in October that the Whataburger on 50th and Utica was temporarily closed for renovations and people were worried, so we wanted to let y'all know this one is kind of the same deal. Whataburger is upgrading some of its restaurants in Lubbock to refresh both the look and paint. They thankfully won't be turning any local stops to look like this Amarillo Whataburger, so don't worry.
Back in October, the company said "the Whataburger at 6414 82nd Street would also be getting a fresh coat of paint sometime later this month," so we're hoping that it will only be closed for a few days, not weeks.

You can see in the picture below that workers are doing a lot of work and no one can eat there right now. I just open the keep the beautiful orange and white colors and this fun style, because we all know this is one of the busiest Whataburgers in Lubbock.
If you're craving some Whataburger before this one reopens, you can head over to the one of University and 82nd or Quaker and 114th to get your honey butter chicken biscuits and delicious burgers. If you want to see Whataburger's secret menu, then keep scrolling because I learned some new things on that as well.
If you have any recommendations for new places to try or restaurants/food trucks we have not covered, please reach out to me at Kelsee.pitman@townsquaremedia.com. We love to feature as much about businesses in Lubbock and the South Plains as we can. I look forward to talking with you!
PSST: Check Out The Whataburger Secret Menu
The items are available year round, but make sure you're grabbing breakfast items and lunch items during those respective times.
12 Weird Whataburger Gifts
Shopping for a Texan can be difficult. It's a scientific fact that Texans have refined taste and a cheap trinket will not do. One way to ensure a great gift is to buy something that says "Texas" loud and proud.
More From Talk 103.9 & 1340