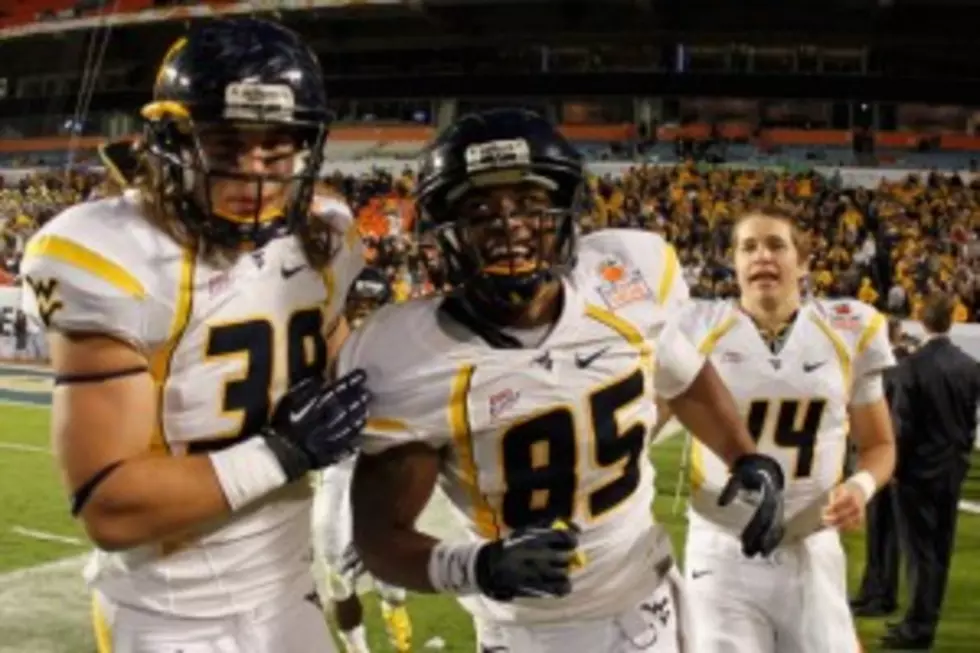 West Virginia Dominates Clemson in the Orange Bowl 70-33
West Virginia put on a record breaking performance taking down Clemson 70-33 in the Orange Bowl. The Mountaineer's 70points is the record for a bowl game, breaking the previous record set by Baylor six days earlier. Smith finished his night 31-of-42 for 401 yards, which broke Tom Brady's Orange Bowl record for passing yards. His six touchdown passes also broke a record for most in a bowl game.
The game truly got out of hand when early in the second quarter, West Virginia's Darwin Cook recovered a fumble and returned it 99 yards for a WVU touchdown.
Check out Cooks 99 yard fumble return below.

West Virginias Tavon Austin also had a good night finishing with 11 catches for 117 yard and four touchdowns, which also broke a bowl record.
All in all West Virginia dominated Clemson in every aspect of the game. The Mountaineers are 4-0 in BCS bowl games and finished the season 10-3. Clemson finished the season 10-4.
Here is the highlight reel to the game.

Check out more stats here.
More From Talk 103.9 & 1340