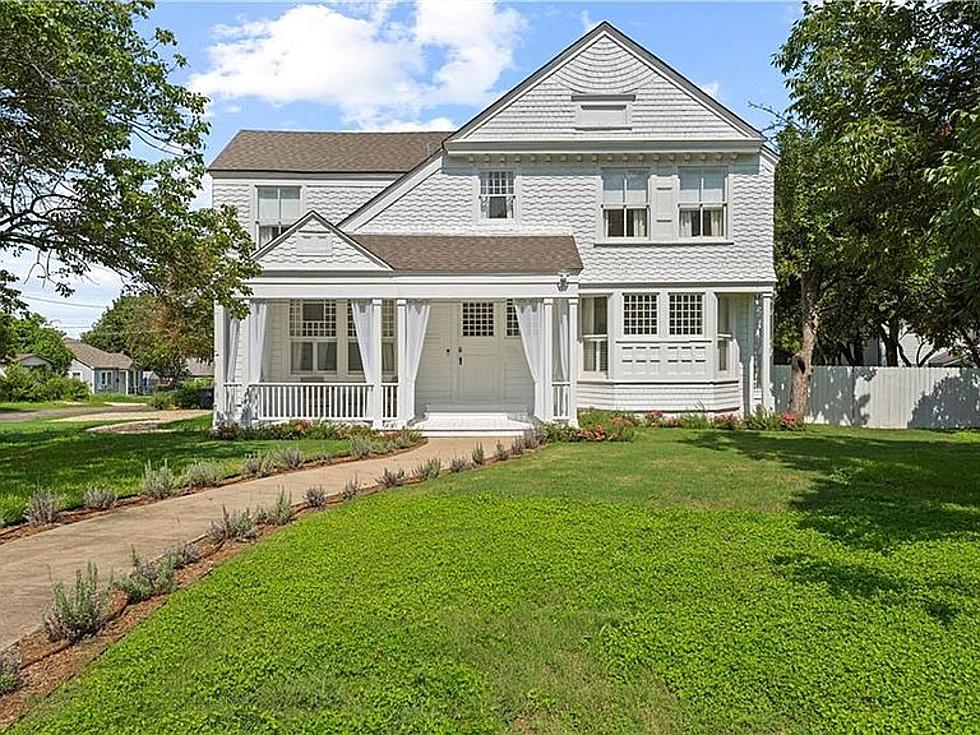 Historic Texas Home Is a Wonderland of White — and for Sale [Photos]
Zillow.com
A historic home in Waco, Texas is up for sale, and it is positively a vision in white. I never thought the most neutral home color in existence could lend itself so beautifully and so completely to a home. I suppose the execution is everything, and this home nails it.
The entire exterior and interior are white, and many of the furnishings and appliances are white as well. Because of this, even the most neutral and subtle colors like light greys and soft golds pop beautifully against the walls, surfaces, and furnishings. I think it's a lovely way to highlight otherwise easily overlooked shades.
This house is an influencer's dream, and would also make an excellent place to film cooking or craft videos. Beyond just the color (or lack thereof) the home displays beautiful windows, wainscoting, and intricate tilework.
This 2-story, 3-bedroom, 3-bath home was constructed in 1910 and sits on a nearly 10,000 square foot lot. From the Zillow.com listing:
Charm & character abound throughout this stunning historic Waco home, renovated and designed in 2020 by UK-based designer Janet Parrella-van den Berg. Locally known as "The White & Faded House", this home has been featured in Southern Living. Originally designed & built by W.C. Dodson, architect of county courthouses across Texas, construction began on this home in 1897 and it boasts classic Queen Anne Victorian character and detail inside & out that has been beautifully preserved over the last 120+ years.
In spite of being such an old home, there's no need to worry about old home quirks, as "The White and Faded House" has had a full re-wiring, insulated exterior walls, 2 new HVAC units, and a new roof.
Interested? The home's asking price is under 500,000, but you may want to budget some cleaning help to keep all that white sparkling.
The White & Faded House In Waco, TX
---
Luxury Castle Airbnb Experience in Wolfforth, Texas
This 5-bedroom, 10-bed, 4.5-bath home is available for rent
on Airbnb
. For $781/night, you can live the fantasy life of your dreams in this mini-castle near Lubbock, Texas.
More From Talk 103.9 & 1340