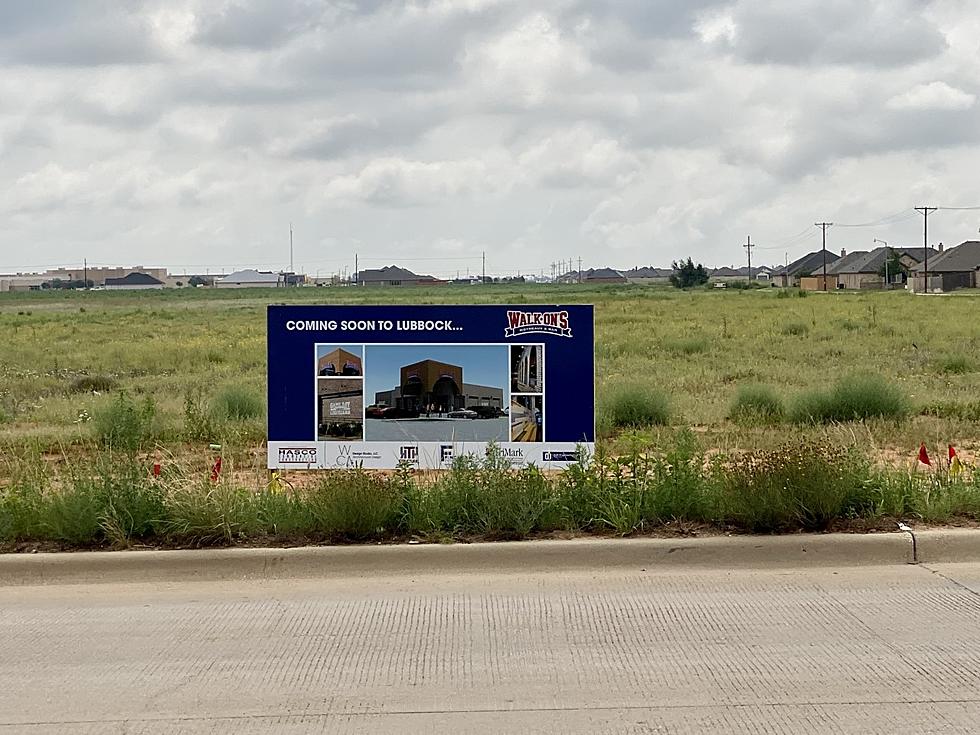 Walk-On's to Open Second Lubbock Location
Chad Hasty, KFYO.com
South Lubbock is once again booming with new businesses heading south. One of the latest? Walk-On's Sports Bistreaux and Bar. The very popular restaurant that first opened on the West Loop and seems to always be packed.
The new location will open in South Lubbock at 122nd and Quaker, just south of HEB. This is an area of Quaker that is rapidly growing and seeing new businesses move into the area as homes continue to increase as well.
Walk-On's blends authentic Louisiana food and cuisine with a sports bar, and what you get is a great restaurant that happens to be a sports bar. With televisions located throughout the restaurant, there's never a bad seat in the house if you want to catch the game of the day.
No word yet on when Walk-On's will be built in South Lubbock. The announcement was just posted on social media on Monday night and the sign just recently went up. There doesn't appear to be many cities with two Walk-On's locations, so that will make Lubbock stand out some.
Walk-On's will also soon open locations in Wichita Falls, Abilene and San Angelo. Looking at the Walk-On's website, it shows a lot of growth in Texas.
Walk-On's was the second big announcement of the day for South Lubbock. The Brewery LBK and Dirks LBK will be opening a second location even further south than where Walk-On's will be built. You can read that story here.
South Lubbock continues to grow and attract businesses to the area. It will only continue to grow in the future.
13 Exciting Shows Coming to Lubbock's Buddy Holly Hall
Luxury Castle Airbnb Experience in Wolfforth, Texas
This 5-bedroom, 10-bed, 4.5-bath home is available for rent
on Airbnb
. For $781/night, you can live the fantasy life of your dreams in this mini-castle near Lubbock, Texas.
10 Highest Appreciating Neighborhoods in Lubbock Since 2000
Here are the 10 highest appreciating neighborhoods in Lubbock since 2000, according to
Neighborhood Scout
.
10 Most Expensive Neighborhoods in Lubbock
Here are the 10 most expensive neighborhoods in Lubbock based on data found on
Neighborhood Scout
.
More From Talk 103.9 & 1340