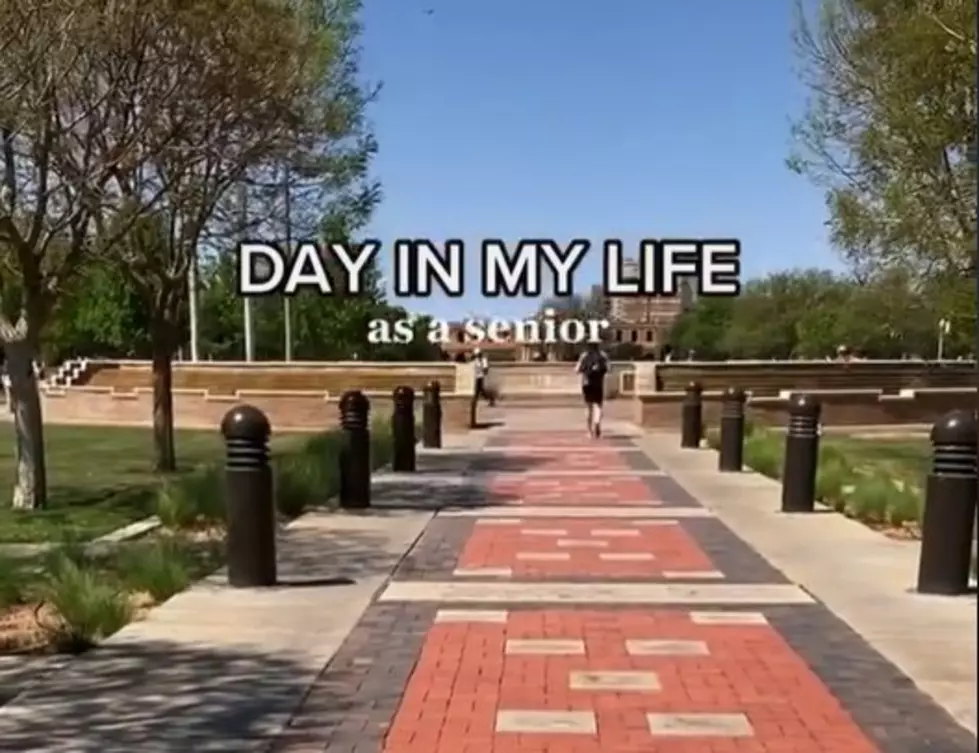 Video: A Day in the Life of a Senior at Texas Tech University
TikTok via @texastechuniv
If you've ever been curious about what it would be like to spend a day on campus as a student at Texas Tech University, you might be interested in checking out a short video that was recently posted on TikTok by @TexasTechUniv.
The student who made this video really did a great job of making college life in Lubbock look really exciting and fun. When you grow up in Lubbock, sometimes you just want to get out of here as soon as you can and find a college far, far away. But sticking to your roots has its upsides, too.
If you have a high school senior that is looking into whether or not Texas Tech is the right choice for them, have them take a peek at the video below.
Honestly, after watching it I'm pretty sure it's time to just move out of my house and back into the dorms at 32 years old and get myself another degree. It looks much more blissful and fun than working every day and dealing with all of the other monotony and stressors in life that you come across after you graduate.
Hell, I'd go back to high school and move back in with my parents if that was an option. Being an adult isn't as much fun as I thought it would be. But I digress.
Doesn't look too bad, does it? Waking up and working out, having a nice breakfast, then walking from class to class on a beautiful campus. This video is rather enticing.
Congratulations to all of the seniors at Texas Tech this year. You guys are awesome.
Naughty Nicknames for 21 Texas Towns
Texans simply do not hold back when it comes to nicknames, so here's a warning now if you have delicate sensibilities. Some of these names are pretty brutal, perhaps undeserving. Others, well...they walked right into it.
23 Things People in Lubbock Say or Do That Are Automatic Red Flags
If you run into someone in Lubbock who says or does any of these things, you may want to just walk the other way.
The Gas Station From 'The Texas Chainsaw Massacre' Is Now a Killer BBQ Joint
A gas station featured in the 1974 horror classic The Texas Chainsaw Massacre has found new life as a BBQ spot/horror merch store. The Gas Station, located at 1073 TX-304 in Bastrop, Texas, is a must-visit spot for horror movie aficionados.
More From Talk 103.9 & 1340