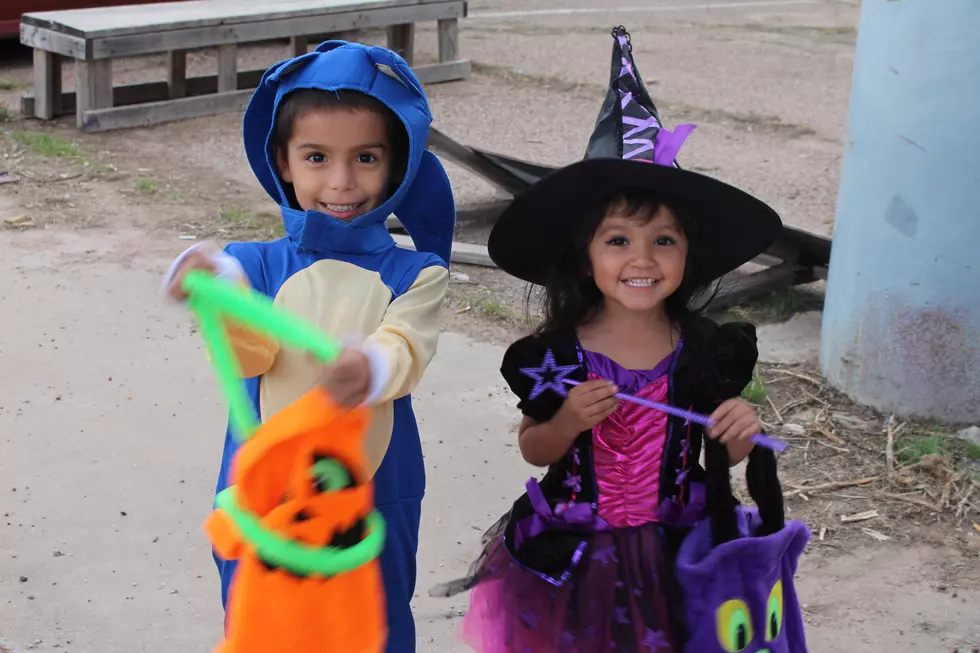 United Supermarkets Joins Sponsors for Nightmare On 19th Street's Trick or Treat
Justin Massoud, KFMX
To promote nothing but our love of love of trick or treating and Halloween, we developed the Nightmare Trick or Treat and hold it the Sunday before Halloween at Nightmare On 19th Street (602 E 19th St., behind the Lonestar Amphitheater). We try to cover up the scary stuff and use our midway for the kids to make a quick lap.
In the past, the event has been supported by Sonic, Abbeyville Dentistry, Blue Bell Ice Cream, My Phat Tees, Star Books And Comics, Surea Sundries, the Flatlander Jeep Club and more. Having United Supermarkets as our banner sponsor will also us to do just a little more.
We kick off the event at 6 p.m. on Sunday, October 27th, 2019, and go for an hour (sorry, we have to prep for regular business).
We generally are able to take care of around 1,000 kids in that time. The kids will have something like 8-10 stops to make, and we try to have some costumed characters on the midway as well. We do try to make this event for little kids, but hey, we don't check ID.
If you or your business would like to join us for the cutest event ever (at Nightmare On 19th Street), you can email me here.
Wes Nessman is co-owner of Nightmare On 19th Street.
More From Talk 103.9 & 1340