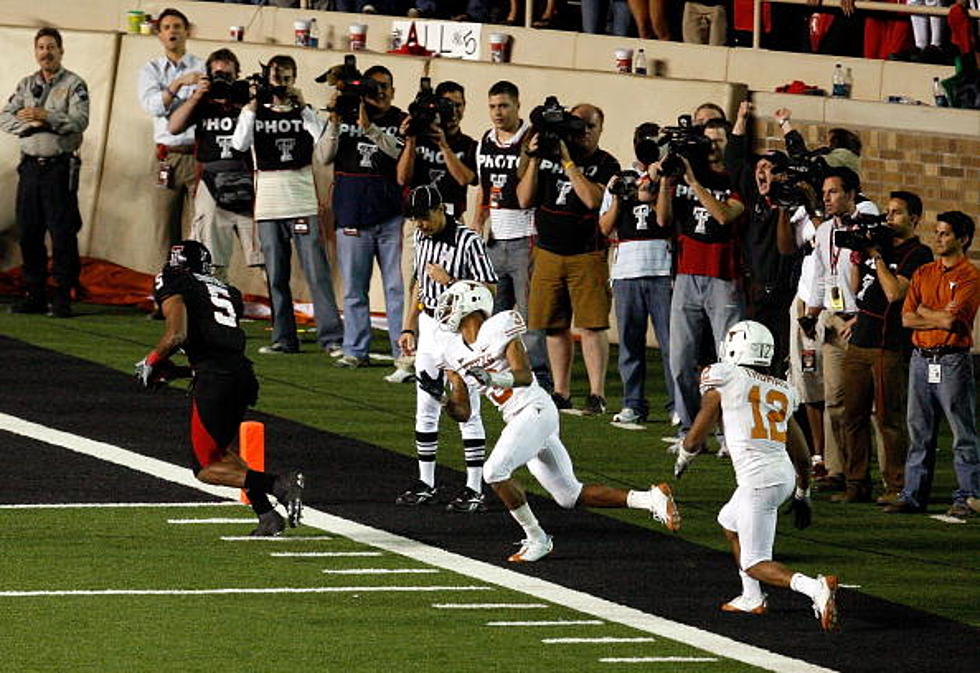 This Is the Greatest Red Raiders Sports Moment Ever Bracket
Jamie Squire, Getty Images
This is the greatest Red Raiders sports moment bracket, or at least it will be after we crown a winner.
Over the next few weeks during the 2019 NCAA Tournament, Talk 1340 will be running our own bracket to get to the bottom of the question, "What is the Greatest Moment in Texas Tech Athletics history?"
Is it the Crab-Grab? Is it the Sheryl Swoopes-led Lady Raiders National Championship? Is it Texas Tech Baseball punching their first-ever ticket to the College World Series? Or did the greatest moment happen in 1954 when the Masked Rider first rode in the Gator Bowl?
That is exactly what we intend to find out. The bracket will consist of four regions. The Spike Dykes Regional will feature Red Raider football moments. The Marsha Sharp Regional will feature Lady Raider and Men's Basketball moments. The Corky Regional will have the top baseball and track and field moments. Finally, The Patrick Mahomes Regional will feature moments from Red Raiders careers after they leave Texas Tech, as well as some miscellaneous moments.
I know every great moment didn't make the list, but through feedback and trying to generate a list for the people, we whittled the numerous moments down to a select 40 moments. The cream of the crop.
With that being said, here are the Four Regions:
Voting for the 'Greatest Red Raiders Sports Moment Ever Bracket' will be held on the Talk 1340 Twitter account starting Thursday, March 20th, and will continue throughout the NCAA Tournament.
More From Talk 103.9 & 1340