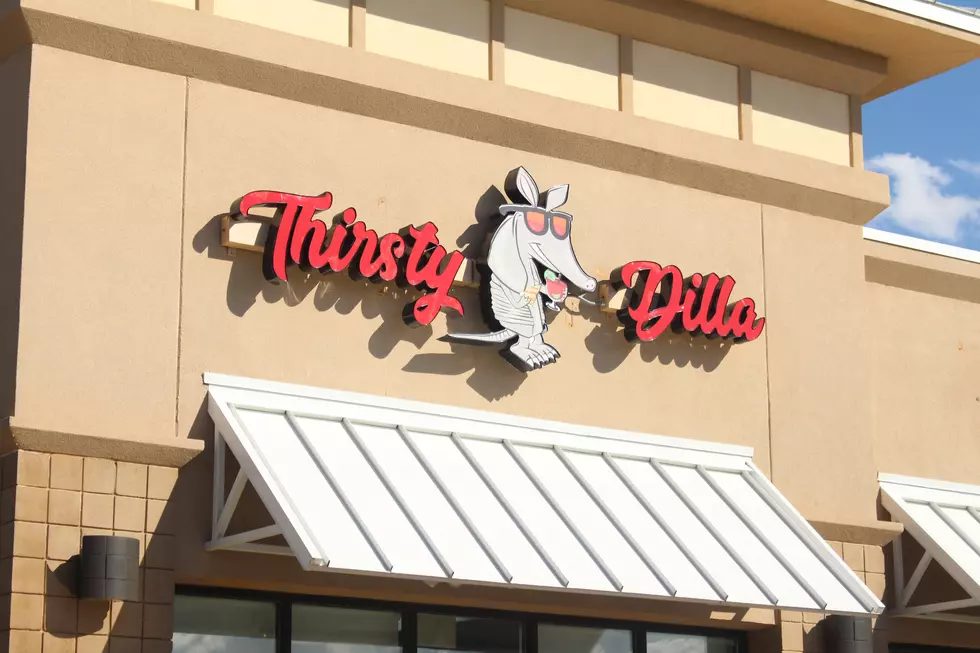 The Wait Is Finally Over: Thirsty Dilla Is Now Open in Lubbock
Justin Massoud, Townsquare Media Lubbock
Thirsty Dilla is an original restaurant concept set to quench thirst and satisfy hunger in the best way possible. It's now open at 6301 82nd Street, Suite 101 (near Hemp Maiden).
This week is a soft opening for the eatery, with a grand opening event planned sometime in the next two weeks.
A while back (in 2018!), we spoke with Brent Odell, one of Thirsty Dilla's founders (he competed with some serious chili at The Library Bar's Chili Cookoff). He enthusiastically described their vision for us. It's safe to say the final menu lives up to the dream.
Fruit teas and slushes, boba teas and more to quench your thirst, plus gourmet quesadillas with mouthwatering options including brisket, steak and chicken, plus roasted corn, green chile, mango, mushrooms and more.
The Thirsty Dilla name is spelled out in their creative menu (photos below), which gives you plenty of options to create your own delicious meals and beverages.
Congratulations on your opening, Thirsty Dilla. We know it's taken of hard work, creativity and dedication. Now Lubbockites can indulge in one of their amazing beverages and chow down on a fresh, exciting feast.
Thirsty Dilla Opens in Lubbock, Texas
More From Talk 103.9 & 1340