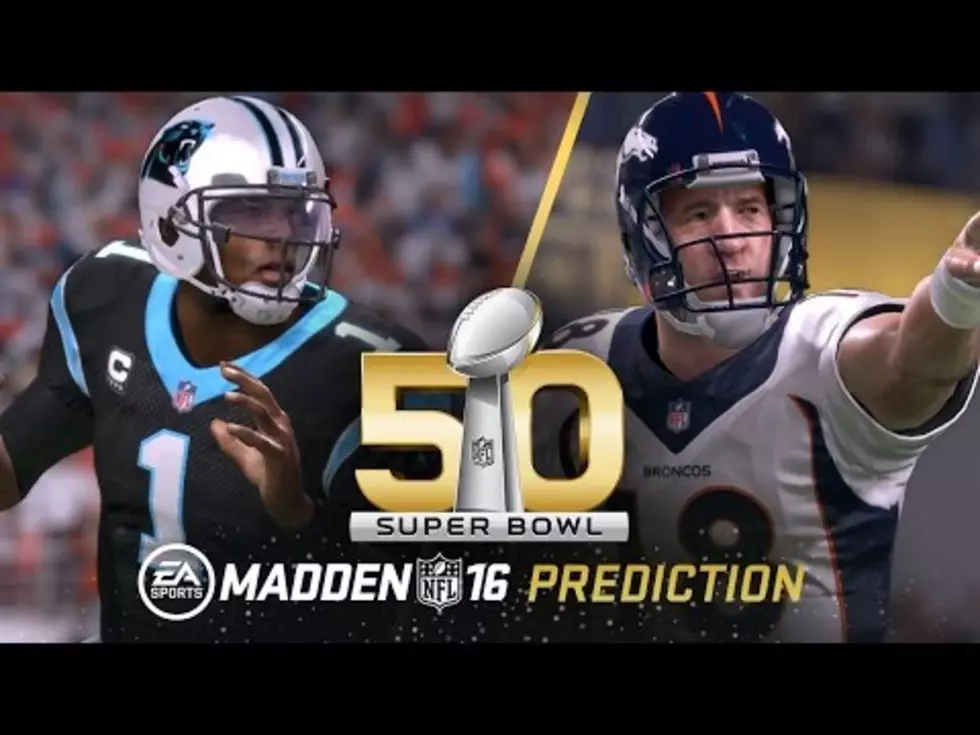 The Super Bowl Has Been Predicted By Madden
via EA Sports youtube.com
Yes, the Super Bowl has been predicted by EA Spots and it's Madden Franchise. Starting in 2004 Madden has put out a prediction and they have a great record. Out of the 12 years they have gotten the prediction right 9 times. Madden has never gotten the score exact but as far as winners and losers go they are generally correct.
Their misreads were in 2008 when Eli and the Giants upset Tommy and the undefeated New England Patriots. Then in 2011 they bet against Aaron Rodgers and Green Bay when they beat Big Ben and the Steelers.
Their 3rd misstep was in 2014 when the Denver Broncos lost to Seattle.
The other 9 years Madden has predicted correctly, and this year they have picked the Panthers to beat the Broncos 24-20.
More From Talk 103.9 & 1340