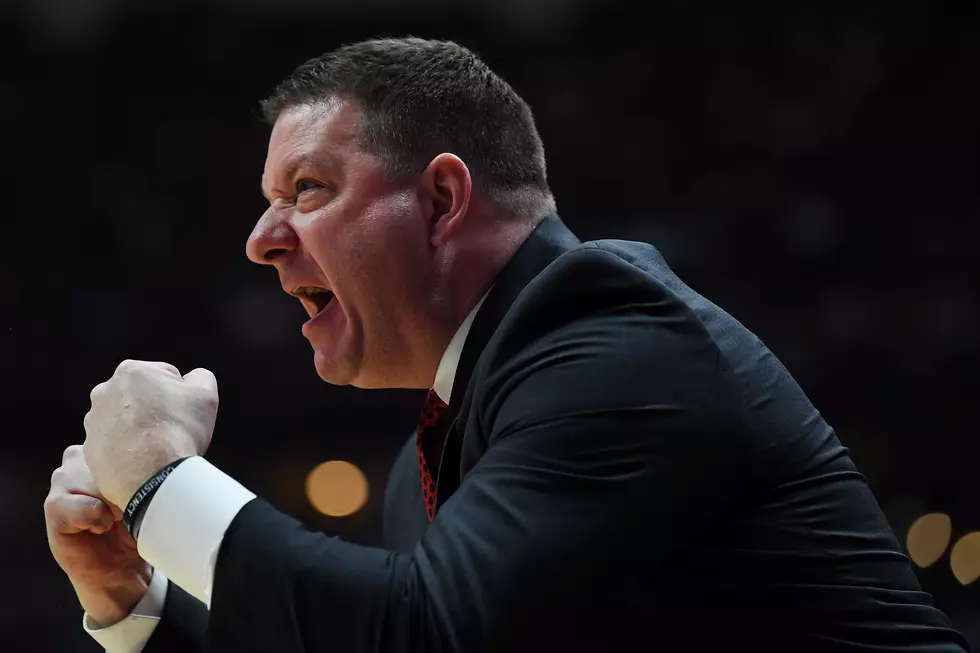 Texas Tech Upsets Gonzaga, Makes Final Four for the First Time Ever
Harry How, Getty Images
It's a good day in Lubbock, Texas. For the first time in school history, the Texas Tech men's basketball team is headed to the Final Four.

Texas Tech beat Gonzaga, 75-69. The Bulldogs fell well short of their 88-point average in the loss.
The game was a back and forth stalemate through the first half, with Reggie Miller and the TBS Crew lauding the Gonzaga offense screaming at one point, "You can't get into a shootout against Billy the Kid." In a perfect moment that seemed scripted, Texas Tech would drain shots toe to toe with the Zags. Kyler Edwards, 3-ball. Matt Mooney off an assist from Davide Moretti. Matt Mooney 3-ball. I guess Raider Red did bring his old six-shooters to the gunfight.
Speaking of Kyler Edwards, the freshman had his biggest game of the tournament so far pitching in 8 points and shooting two of three from beyond the arc.
Jarrett Culver led the team in scoring with 19, but it was Matt Mooney that had the consistency on the offensive end that made you feel like you were always in the game. He would finish with 17 on 6-12 shooting. Tariq Owens also had a strong game dropping 9 points, 7 boards and 5 more blocks to his record-breaking total.
It was the second half where the separation really happened. Gonzaga only managed 32 points in the second half and looked completely out of sync most of the way. The offensive powerhouse only shot 42% from the field and 27% from behind the arc.
Only four of the Gonzaga starters scored tonight, and they only added three points off the bench.
Davide Moretti got fired up in the last two minutes of the game, sinking a crucial three-pointer to widen Texas Tech's lead. The matchup was a nail-biter, through and through. Gonzaga couldn't overcome the late shift in momentum, but came close, cutting the Red Raiders' lead to just two points with less than 30 seconds left in the game.
Texas Tech will face the winner of the Duke-Michigan State game, which happens Sunday, March 31st.
More From Talk 103.9 & 1340