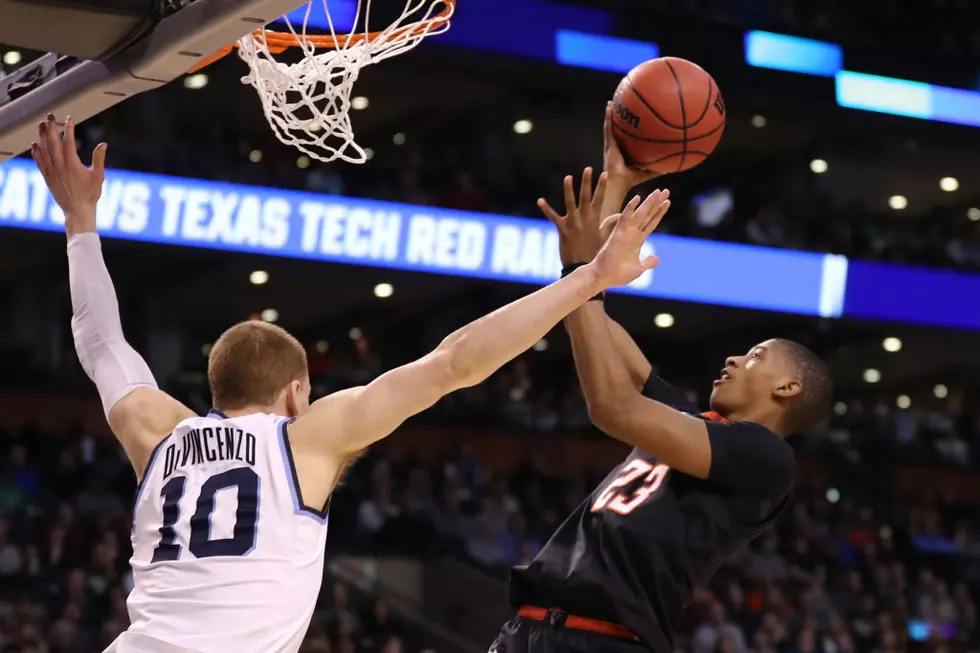 Texas Tech Offense Falls Short in Defensive Battle
Getty Images
Texas Tech had a great run in the NCAA Tournament beating SFA, Florida, and Purdue.
Then they ran into the buzzsaw of Villanova, who will move into the Final 4 after beating Texas Tech 71-59.
The Red Raider defense played well enough to win holding Villanova to 71 points, well under their season average, but they weren't good enough on the boards to stay even getting outrebounded on both ends of the court. Villanova had 51 boards to Texas Tech's 33 and a 20 to 11 difference on Villanova's end of the court.
The positive side of the defense was holding Villanova to just 16% from the three-point line just a game after they made 54% of their shots from behind the arc. The inefficiency for the Wildcats on offense wouldn't matter in the end because Texas Tech matched their inefficiency. Both teams shot 33% from the field, with Texas Tech missing numerous shots around the basket.
Another chapter in the story is Villanova attempting 35 free throws to Texas Texas 18, with most of that discrepancy coming in the first half.
Individually, Keenan Evans finished the game with 12 points and looked physically off with his toe obviously affecting his ability to shoot his step back jumper. Justin Gray led the team in rebounding with nine and Zhaire Smith had seven points and seven rebounds. The only other Red Raider in double digits was Jarrett Culver with 11.
For Villanova, Jalen Brunson led the way with 15 but five Wildcats got to double digits including Eric Paschall who had 12 points and 14 rebounds.
The take away here for Texas Tech though, who was within 5 late in the game, is that this loss in the Elite 8 doesn't take away from their incredible season. The highest finish in Big 12 play. The deepest run ever in the NCAA Tournament. Keenan Evans playing like an All-American. Two freshman stars, and a boatload of bench players who believe in their roles.
All of that still happened.
Villanova is a really good team and I hope Texas Tech get's another shot at them deep in the Tournament down the road.
More From Talk 103.9 & 1340