Texas Tech Game Preview: Arizona State vs Texas Tech
Ashley Wirz, 1340TheFan.com
Who: Arizona State Sun Devils and Texas Tech Red Raiders
Where: Jones AT&T Stadium, Lubbock, Texas
When: Saturday, September 16th at 7 p.m.
How to watch: Fox Sports Net
The Texas Tech non-conference schedule is perfect. It contains three winnable games from the FCS, Power 5 and Group of 5. Of the three non-conference games, Houston is the best and Eastern Washington was the worst, which makes Arizona State Goldie Locks.
This truly is the perfect porridge for Texas Tech to face in the second game of their season. Kliff and Kompany have so many things to prove in 2017, and they can begin to prove all of them in this game against Sparky and the Sun Devils of Arizona State.
Can they stop the run? Texas Tech needs to stop the Kalen Ballage, the guy who scored eight touchdowns (running for seven of them) against the Red Raiders last season. Can they deal with a dual-threat QB? You mean like Manny Wilkins, who threw for 300+ yards in 2016 and added 55 more on the ground? Can they overcome adversity? You mean like being reminded how bad you sucked last year all this week?
This game has everything, and that's just the defense!
The Arizona State coaching staff wasn't bad enough with Todd Graham at the helm, so they went and got Phil Bennett from Baylor to be the defensive coordinator. Kingsbury has played a Bennett defense four times and he's averaged 43 points a contest. But that average was pulled up by the 56 that was hung last season when the Bears were at the lowest point. Kingsbury has twice failed to break 35 against a Bennett defense.
Can Coach Kingsbury and Nic Shimonek put up 35+ against this Arizona State defense?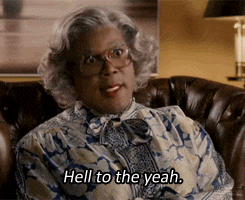 I'm going to call this game the first stop on Kliff Kingsbury's Red Raider Redemption Tour. The team got on the bus in week one when they rolled right through Eastern Washington. I believe in Kliff Kingsbury and am very high on the culture that has seemed to finally permeate the locker room and practice fields this season. It's a lot less about the individual player and a lot more about the team. And that team is going to smoke Sparky on Saturday night.
If Texas Tech doesn't beat Arizona State, the Kliff Kingsbury Redemption Tour will become something else entirely. It will turn to desperation instead of domination. Despair instead of hope. It will turn from something new breaking from the chrysalis of college football to being the same damn thing it's always been: Mediocre.
This game is not just about 2017 either. This game is about the recruiting classes of 2018 and 2019.
Also, don't think this redemption tour is just about the on the field product. The fans have a real opportunity to prove that Lubbock is still a tough place to play.
I'm not going to say Kingsbury's job depends on it because that's ridiculous and not true. But the Kliff Kingsbury Redemption Tour does depend on it. Just imagine the Red Raiders being 3-0 and ranked, playing a top 10 Oklahoma State team at home. That feels good, doesn't it? That feeling starts on Saturday night.
The offense, led by new QB Nic Shimonek, will do whatever they want to the Arizona State Defense. Sparky doesn't have 2012 Baylor talent; they have 2016 Baylor talent. Phil Bennett is a snake oil salesman that won't achieve what he had with Art Briles ever again.
At least three Red Raider running backs will get seven carries, and someone will break double digits as the Red Raiders run for 200 yards on the Arizona State Defense. The Arizona State Defense is giving up 215 yards per game in 2017 and gave up 215 yards per game in 2016, so that's a good number to shoot for.
We also know that in a Kliff Kingsbury offense, the passing game will hit a few big ones as well. Shimonek will throw for at least 350 yards on a night where the running game is just as important as the passing attack.
So, 550 total yards will yield at least 49 points, and I'm being conservative.
In week one, the Texas Tech defense man'd up across the board, put 10 in the box and dared Gage Gubrud to beat them. They did that because they didn't fear any other Eagles.
This week's game plan won't focus on Kalen Ballage; it will focus on Manny Wilkins, the Sun Devils QB, because he's their most dangerous offensive weapon.
I know what you're thinking. 'Kalen Ballage ran for seven touchdowns against the Red Raiders last season! He's the best back they faced all year!' That's foolish. Ballage was the eighth best back the Red Raiders faced last season. If you want me to list the backs better than Ballage, just @ me on twitter. The fact of the matter is, Ballage ran 13 times for 137 yards. Take away a 75-yard touchdown run, and it was 12 for 62.
On the same point, he's not dynamic. He caught one touchdown in 2016, and it was a trick play against the Red Raiders. He hasn't caught a touchdown since last September.
What I'm trying to say is, Kalen Ballage ran for half of his touchdowns last season against the Red Raiders. If you take away his production from the Red Raiders, he's a 3.5 yard per carry back. He's smoke, not fire. He's the boogeyman. He's not under your bed right now. He's the Wizard of Oz, and the curtain has been pulled back.
The Texas Tech defense has a real opportunity here to prove they've conquered some demons. There are much bigger, much orange-er demons looming ahead (of various shades), but this is the demon they are facing this week and it must be slain.
If the defense gives up more than 28 points this week, it's not Kalen Ballage doing the damage; it's Manny Wilkins making plays with his legs, allowing receivers to get open.
My most bold prediction of the week is that the Sparky Formation, seen below working 6 out of 6 times, will not score a touchdown against the Red Raiders.
Field position was huge in last year's game. If Dominic Panazzolo can pin the Sun Devils inside their own 15 a few times, that will be a huge difference maker in this game. Also, no special teams mistakes. The Red Raiders are still a delicate team that haven't proven they can overcome the adversity of a crippling special teams mistake.
Kalen Ballage has less than 75 yards and only scores once.
Red Raiders cover the -7 easily, pulling away after a close first half, but you always take the over in Raiderland. That over/under number is 76.5, so that puts the score on Saturday night somewhere around 51 - 31.
Let's go Wreck the Boogeyman.
Texas Tech-Arizona State Pregame Press Conference
More From Talk 103.9 & 1340