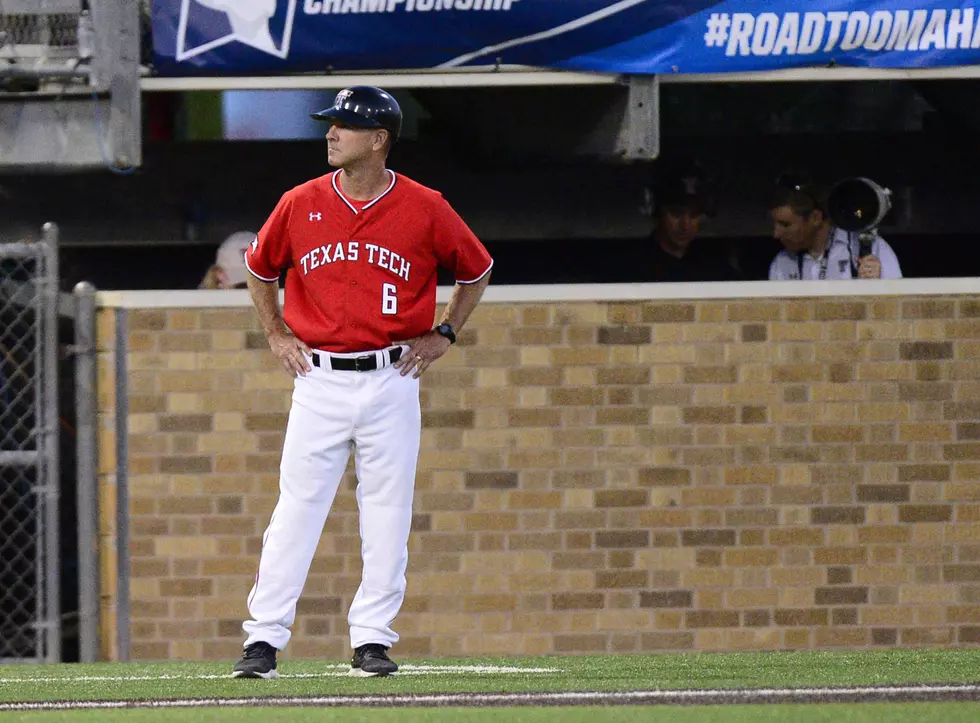 Texas Tech Baseball Must Find a New Opponent This Weekend
ASHLEY WIRZ
Texas Tech had an important series scheduled this weekend against the UIC flames, but due to COVID positive tests within the program of UIC that series has been canceled.
Here's the official release from Texas Tech:
"No. 8 Texas Tech baseball's upcoming home series with UIC has been canceled due to a positive COVID-19 test results and the resulting contact tracing within the UIC baseball program.
The Red Raiders and Flames were originally scheduled for a four-game series May 7-9.
Head coach Tim Tadlock and the administration are actively looking for games with other teams.
Presently, the Red Raiders will return to action May 14-16 with a three-game set at Oklahoma."
The most important thing for Texas Tech moving forward into the home stretch was to play baseball games. That's how teams get better. Pitchers get sharper by getting more appearances against bats they've not thrown against this season. The time has passed for scrimmages and live bullpens.
If Texas Tech can't find more games the margin of error to close the season completely shrinks and it was already razor-thin. D1Baseball had Texas Tech as the 9th seed in the most recent Field of 64 projection.
The seeding, at this point, might just be what it is. There might not be enough opportunities to get into the top eight seed. More than that though, there is a thought in baseball that the most important thing is rhythm. At the plate, on the mound, as a team, it's all about getting into a routine.
Missing a series and not having a midweek next weekend completely throws off any momentum this team has built in the last week since losing the series to Baylor.
If it's an opportunity to bring in multiple teams and have a round-robin scenario or playing multiple teams this weekend anywhere that's available I think Texas Tech needs to pull that trigger.
The 10 Best Texas Tech Baseball Players in the Tim Tadlock Era
More From Talk 103.9 & 1340