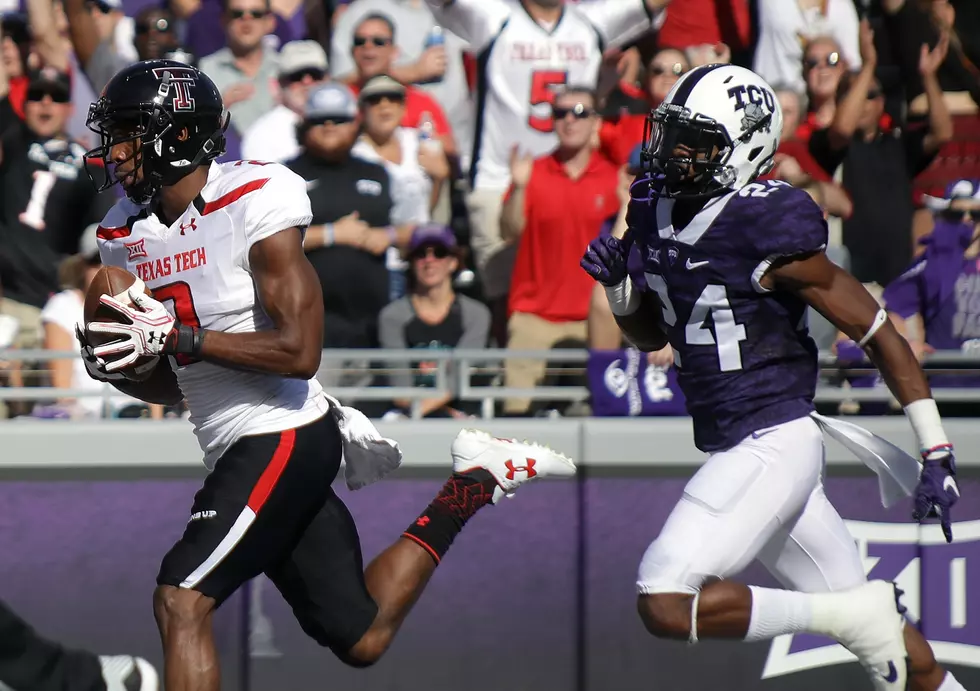 Texas Tech and TCU Now Have Much More Than a Win on the Line
(Photo by Ronald Martinez/Getty Images)
Trophies are the most important thing in sports.
You could argue that it's the relationships you build along the way or the thrill of victory and agony of defeat that makes sports so special. You could say that it's about learning how to be a better citizen or the value of being a part of a team.
You could say all of those things, but you'd be wrong.
Super Bowl rings on the broken, mangled hands of Hall of Famers. The lasting image of Tom Brady hoisting the Lombardi Trophy that Roger Goodell handed him. The iconic image of Michael Jordan crying over his first championship after his dad had passed away.
Every truly great sports moment ends in a trophy.
That means the Texas Tech and TCU game is now not just for a chance to play in the Big 12 Championship or Bowl eligibility.
That's right. On Saturday, it's the Battle for the Saddle.
We've had the War on the Shore. The Thrilla in Manila. The Rumble in the Jungle.
In 2017, and going forward, TCU and Texas Tech will have the Battle for the Saddle.
The atmosphere will be palpable. Thick. The 11 a.m. kickoff will surely add to that big game feel.
The trophy isn't a new thing; it's being brought back from 1961-70 when each team's record against the other was 5-5 in what was called the "West Texas Championship" -- which isn't nearly as badass as the Battle for the Saddle.
"We are excited to bring back the Saddle Trophy," Tech Director of Athletics Kirby Hocutt said.
So are we, Kirby. So are we.
BONUS

TTU vs Baylor Highlight Reel

Nov. 11, 2017

MORE

Texas Tech Football, Get This Guy on the Team NOW!
More From Talk 103.9 & 1340