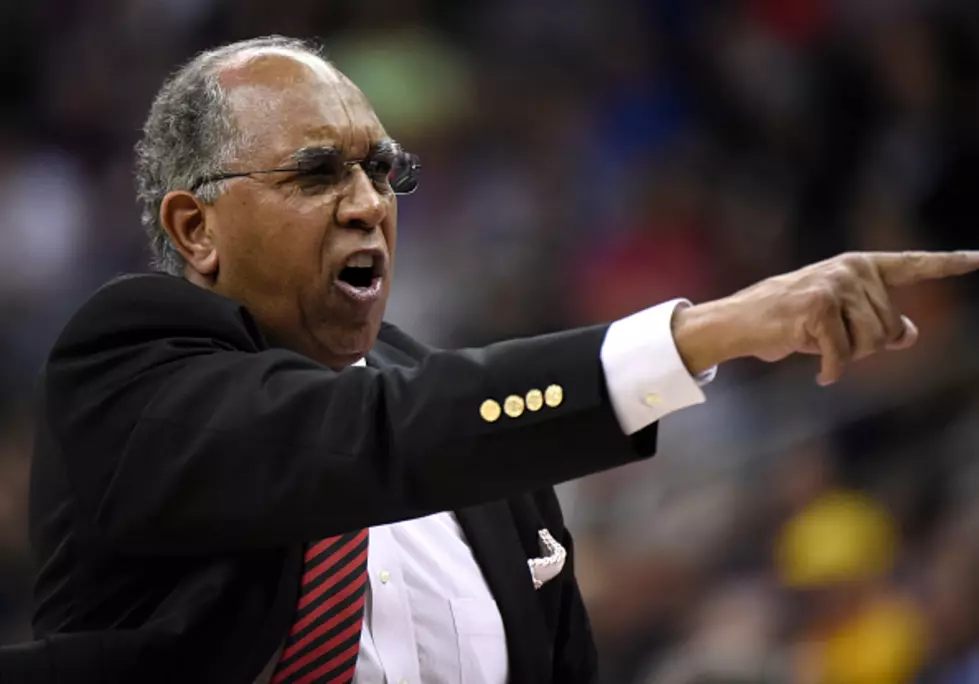 Texas Beats Texas Tech at Big 12 Tournament to End the Red Raiders Season
Ed Zurga, Getty Images
Wednesday night, the two first-round games of the Big 12 Men's Basketball Tournament were played in Kansas City. In the nightcap, the 7th seeded Texas Longhorns (20-12, 8-10) beat the 10th seeded Texas Tech Red Raiders (13-19, 3-15) 65-53.
Three Longhorns scored in double digits, led by Cameron Ridley (pictured, below) with 14 points, five assists and two rebounds. The other Longhorns scoring in double digits were Kendal Yancy with 13 points and Isaiah Taylor with 12 points. 12 of Ridley's 14 points came in the second half.
"I just wanted to come out the second half and do the things we do in practice and work on playing harder, dunking in and creating angles for my teammates and opportunities for myself," Ridley told Big12Sports.com. "I'm going to play a lot more aggressive than I have before, because that's what the team needs from me."
Ridley's inside presence helped Texas score 32 points in the paint in their win.
Texas Tech was led in scoring by Toddrick Gotcher with 12 points and four rebounds. Norense Odiase contributed 11 points and three rebounds and Robert Turner also scored 11 points with three assists.
Texas Tech bettered Texas in field goal percentage, 47.8% to 43.9%, but the Longhorns made more shots 25 to 22. The Longhorns also went 11-14 from the free throw line and had a major advantage at the boards out-rebounding the Red Raiders 39-24.
Wednesday's loss ends Texas Tech's 2014-15 season. Tubby Smith's career record is now 538-263 in 24 seasons. Smith is 63rd all-time in career victories and tied for 17th among active head coaches. Smith's Texas Tech record is 27-37 in two seasons.
-- Senior Robert Turner had 11 points, two rebounds and three assists. He closes out his career with 561 career points, 122 rebounds, 143 assists and 68 steals over the past two seasons. Wednesday marked the 27th double-digit scoring effort in 64 career games for the Red Raider.
-- Senior Clark Lammert had two points, three rebounds and two assists against Texas. Lammert closes out his career with 75 career games played, 108 points, 100 rebounds and 26 assists.
More From Talk 103.9 & 1340