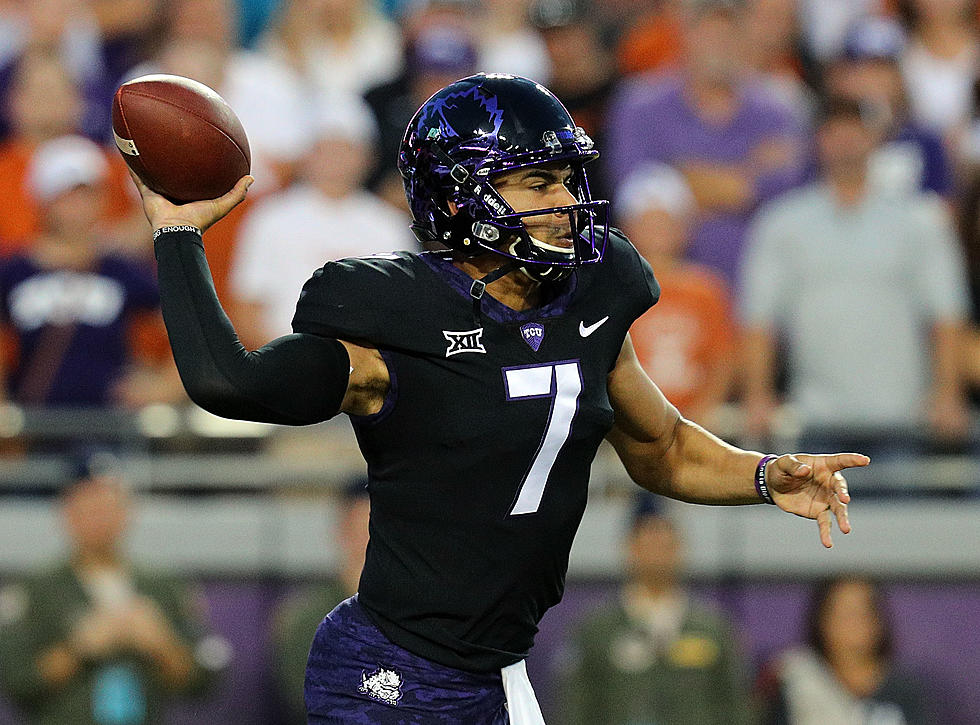 TCU Quarterback Kenny Hill Will Not Be in Lubbock on Saturday
(Photo by Richard W. Rodriguez/Getty Images)
Second year starter Kenny Hill will not make the trip to Lubbock for Saturday's game against Texas Tech. Hill ranks ninth in the country in completion percentage at 65.9 percent with only five interceptions. The backup quarterback that will make the start is true freshman Shawn Robinson.
The quarterback situation may not be as bad for TCU as it sounds, however. Hill was benched at the end of last year and, despite his decent stats, was heading toward splitting time with Robinson anyways.
In fact, it might have been Robinson who started the last two games anyways.
Also not making the trip are safety Niko Small and kicker Jonathon Song. Linebacker Travin Howard will travel, Patterson said, but could be a game-time decision.
Darius Anderson, the TCU running back who got injured at OU last week, is replaced by Kyle Hicks and Sewo Olonilua, as well as quarterback Shawn Robinson, who's more than capable of supplementing Hill's rushing numbers and more.
1340 The Fan's Countdown to Kickoff airs 9 to 11 a.m. on Saturday, November 18th. Listen on the radio or with our free mobile app.
Texas Tech Football, Get This Guy on the Team NOW!
Below: See Texas Tech's 2017 Football Highlights
More From Talk 103.9 & 1340