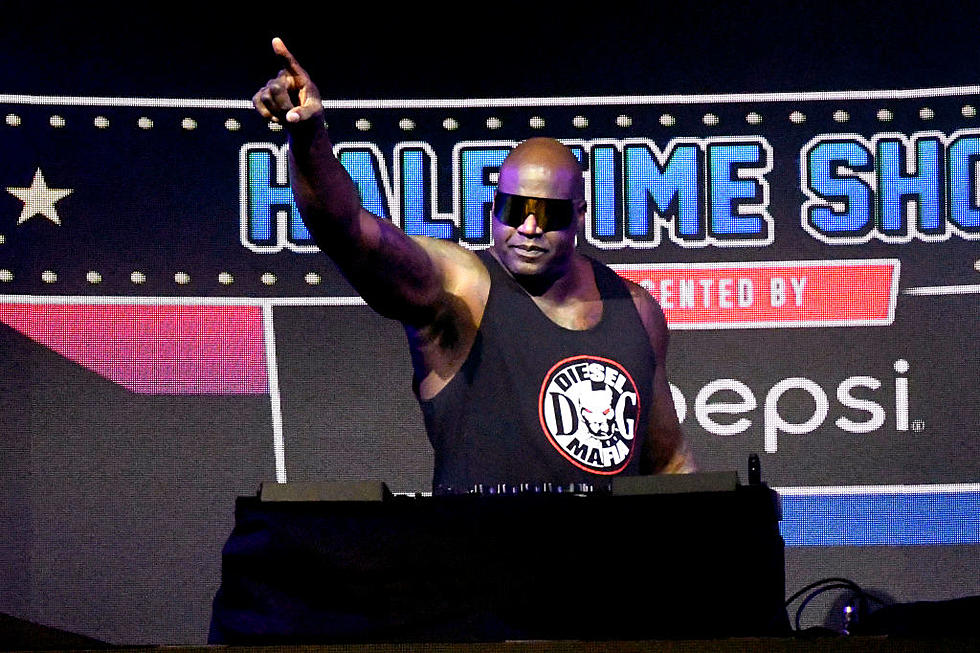 Shaquille O'Neal AKA DJ DIESEL Is Coming to Lubbock to Tailgate
Gerardo Mora/Getty Images
Shaquille O'Neal is coming to Lubbock, Texas for the first home game at Texas Tech. Yes, the Shaq. The Hall of Fame basketball star, NBA All-Star, gold medalist, the best center of a generation is coming to Lubbock. Not to play basketball or football, though. He's going to DJ.
Yes, Shaq is a DJ and there's going to be a free party in Lubbock at the tailgate for the home opener on September 11th, 2021 as announced by Texas Tech on social media.
DJ Diesel will be performing at the pregame party at Raider Alley in the Historic Engineering Key of Texas Tech.
Shaquille O'Neal is one of the greatest entertainers on earth. At 7'1" and 325 pounds, Shaq's larger-than-life personality has resulted in worldwide admiration and one of the most passionate fan bases in sports and entertainment. Shaq fell in love with EDM after crashing the festival TomorrowWorld in 2014, altering the trajectory of Shaq's entertainment career.
Here's DJ Diesel's set at Tomorrowland in 2019:
Let's freaking go.
This isn't Shaq's first foray into music. Back in 1993, Shaquille dropped a rap album, Shaq Diesel. The debut album sold over 1 million copies and peaked at no. 25 on the Billboard 100. Platinum-selling artist DJ Diesel.
This is a big change of direction from the entertainment that Texas Tech has provided in the past, with mostly country music artists performing at Red Raiders pregame parties. Now, it's Shaq Diesel. He's going to be spinning records, not singing ballads.
Lets party.
32 Tickets From Killer Lubbock Concerts
More From Talk 103.9 & 1340