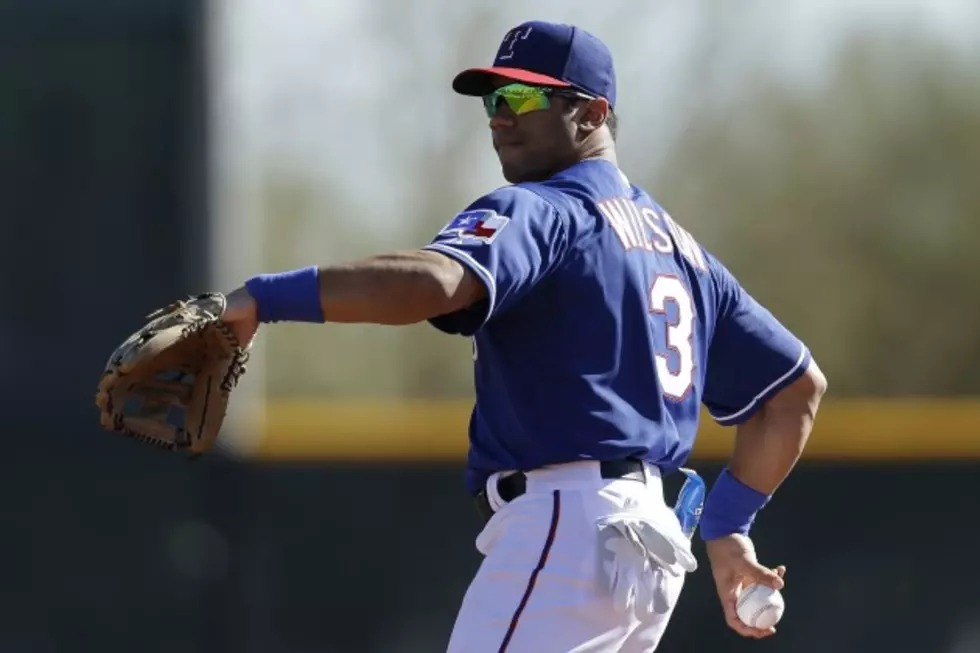 Seahawks QB Russell Wilson Returning to Texas Rangers Camp
Mike McGinnis, Getty Images
Seattle Seahawks quarterback, Russell Wilson, will be returning to the Texas Rangers camp on March 28th when the team gets ready to play an exhibition game.
Wilson, coming off back to back Super Bowl appearances, will be in camp on March 28th when the Rangers play the San Diego Padres. According to Fox Sports, he will spend the day with the club, work out with the team, and even dress for their exhibition game against the Padres.
"He's done something each one of our players aspire to do and that's win a world championship," Texas manager Jeff Banister said. "Any time you can have a guy like that in camp and the integrity and quality it is a big deal. It's a big deal to me to be able to share experiences, leadership values. I look forward to it."
Wilson was originally drafted by the Colorado Rockies in 2010 and played 2 seasons for their minor league team before being drafted in the NFL by the Seattle Seahawks. He hasn't played any baseball since that time.
The Texas Rangers drafted him in the 2013 Rule 5 Draft which prevents teams from stockpiling too many young players on their minor league teams when other teams would be willing to have them play in the majors.
More From Talk 103.9 & 1340