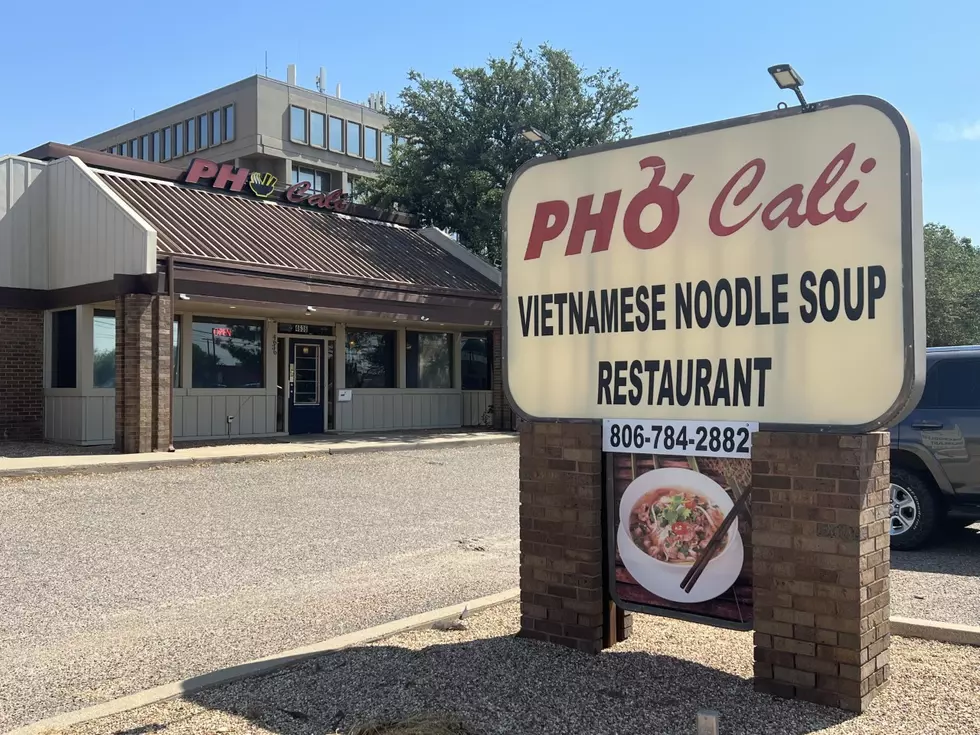 One of Lubbock's Best Pho Places Is Permanently Closing
Kelsee Pitman, Townsquare Media
There's nothing like some good pho when it's cold outside, you have a craving or are maybe feeling under the weather. Sadly, one of Lubbock's favorite and best-rated pho spots has announced they're closing their doors.
Pho Cali is a Vietnamese restaurant here that's so good. They offer a wide range of choices on their menu, but are best known for their pho and bubble teas. Lubbockites love them for their affordable prices and friendly staff.
This location has been here for several years now. I spoke with an employee at the restaurant who says they decided to sell the restaurant and close down. Monday, May 16th, 2022 is their last day in business.
When I stopped by around lunchtime they were pretty empty, so if y'all are reading this before it is too late please go support them one last time. I know you will enjoy it. They have a beautiful restaurant, great staff and even better Vietnamese food.
They said they have been bought out. The location will remain a restaurant and was bought out by a Korean restaurant.
You can check them out one last time by heading over to their location at 4636 50th Street Lubbock, Texas. You can also give them a call at  (806) 784-2882 or check out their 
website
 for more details.
The 13 Best Hole in the Wall Restaurants on 50th Street in Lubbock
These buildings might be unassuming from the outside, but the kitchens absolutely know what's going on. I wasn't as strict on this one as I was on my
34th Street version
which you can read if you keep scrolling, but I defend my choices below. If you can get a cash loan in the same strip mall as your pizza, it might be a Hole in the Wall.
24 Lubbock Restaurants That Locals Totally Crave
Looking for a must-try restaurant in Lubbock? You've come to the right place.
More From Talk 103.9 & 1340