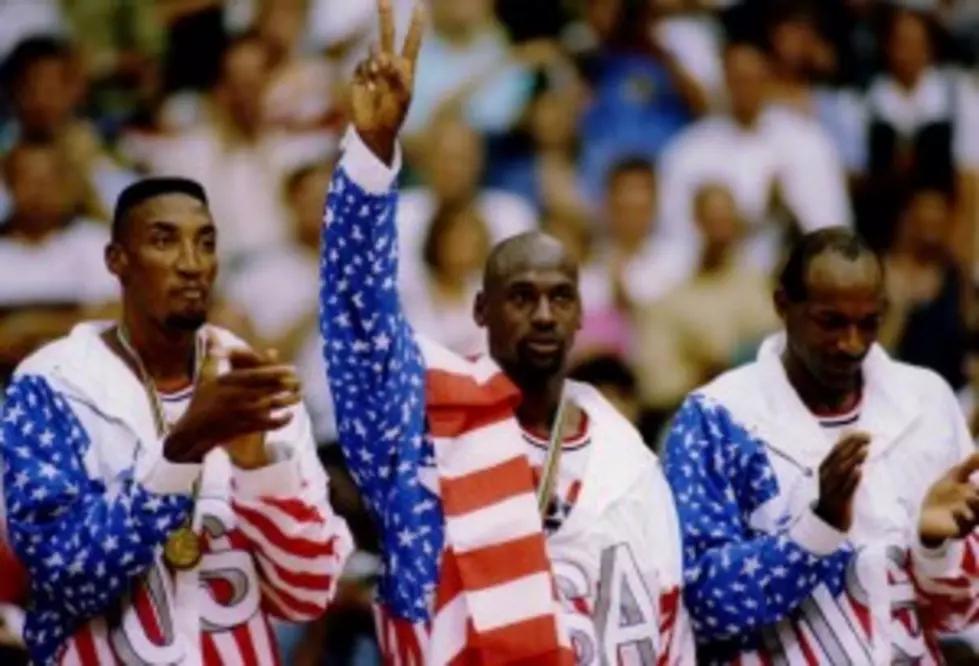 Michael Jordan and the Dream Team Calling Out Kobe Bryant and the 2012 Version of the Dream Team
There is no doubt that the "Dream Team" completely dominated  the 1992 Olympics was one of the greatest sports team of all time. With a roster highlighted by Michael Jordan, Scottie Pippen, Larry Bird, Patrick Ewing, Charles Barkley, Magic Johnson, and Karl Malone. In all, the team had 11 hall of famers on its roster. It is easy to see why the team was so completely dominate.
That being said, the 2012 version of the team is also stacked with talent. With players like LeBron James, Kevin Durrant, Russell Westbrook, Chris Paul, Chris Bosh, not to mention Kobe Bryant, the 2012 team can hold their own.
This brings us to the statement by Michael Jordan that, "I absolutely laughed. For him to compare those two teams is not one of the smarter things he ever could have done." Jordan also added that, "Most of us were in the prime of our careers, at a point where athleticism doesn't really matter. You have to know how to play the game."
"Well, just from a basketball standpoint, they obviously have a lot more size than we do — you know, with  Robinson and Ewing and Malone and those guys, but they were also — some of those wing players — were also a lot older, at kind of the end of their careers. We have just a bunch of young racehorses, guys that are eager to compete."
Scoffing at the comparison Jordan also added, "I'd like to think that we had 11 Hall of Famers on that team and whenever they get 11 Hall of Famers you call and ask me who had the better Dream Team. Remember now, they learned from us. We didn't learn from them."
So that brings us to the question, who do you think had the better Dream Team?
More From Talk 103.9 & 1340