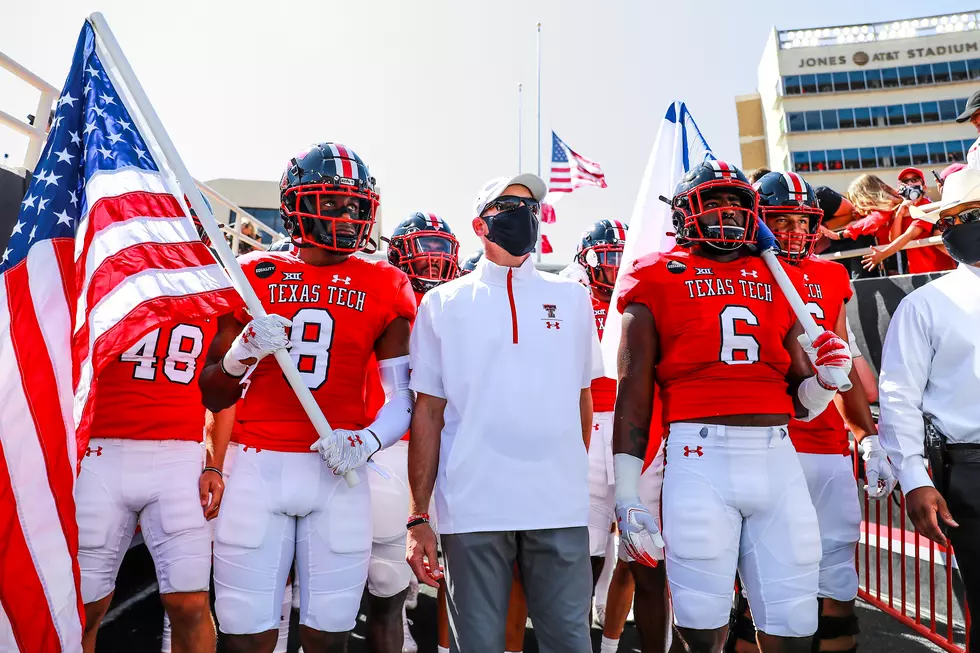 Matt Wells and Texas Tech Are Due in Manhattan
John E. Moore III/Getty Images
Enter your number to get our free mobile app
The Red Raiders are 2-8 against Kansas State in the last 10 games between the two teams. Before those 10 games, Texas Tech led the all-time series 7-3. The series has shifted in Kansas State's favor over the past few seasons. Kliff Kingsbury was 1-5 against Bill Snyder, and Tommy Tuberville was 0-2.
Last year, it was Matt Wells hosting Chris Kleiman in Lubbock. Wells and the Red Raiders lost 30-27. The 2018 Kansas State game that sealed Kingsbury's fate notwithstanding, the last three Wildcats wins over Texas Tech have been within a single possession.
Speaking of single-possession losses, Matt Wells has had five of them at Texas Tech so far. Add two more losses that were two possession losses, and that comes to seven of the nine Matt Wells' losses within reasonable winning distance.
Add in the one-possession losses during the last two seasons of the Kingsbury era and you really start to see a program who has been closer to good than bad in the last few seasons, contrary to what their record says.
Obviously, the wins and losses outweigh the close games. As Bill Parcells always said: "You are what your record says you are." But let me ask you this. Do you believe in the Due Theory? It's also called the Gambler's Fallacy, and it's the reason I'm betting on Matt Wells and Texas Tech this weekend against Kansas State.
You can most simply describe the Due Theory by using the simple coin flip. The projected results of 10 coin flips would be five tails results and five heads results. That means if you're flipping a coin 10 times and your first five flips are tails, that 6th flip is due to be heads. The law of averages dictates that over time a particular outcome will occur at a frequency that is similar to its probability.
In other words, there's a feeling in my gut that I just can't shake.
The overall Kansas State vs Texas Tech is pretty close to 50-50. The Wildcats have had a streak of tails results. This has to land on heads, eventually. Heads being a Texas Tech victory.
Beyond that, Skylar Thompson is inconsistently great. So is Alan Bowman. SaRodorick Thompson leads a Texas Tech rushing attack that seems better than Kansas State's, though Deuce Vaughn is a unique weapon for the Wildcats. Texas Tech's receivers run circles around the Kansas State wideouts, though tight end Briley Moore at Kansas State is used more than Texas Tech's Travis Koontz.
Defensively, I think these teams match up well with the other team's offense.
Kansas State will try to get the first sack on Alan Bowman this season, with Wyatt Hubert leading the way. The Red Raiders' linebackers will try to get sideline to sideline against Vaughn.
I think the game plays right at the total of 64.5, if not skewing a bit toward the under. I'll pick Texas Tech to cover the 2.5 points that Kansas State is covered by, and I'll give you my full score prediction Saturday before the game on Rob Breaux's College Tailgate Show starting at 10 a.m. on Talk 1340 and ESPN960sanangelo.
ESPN: Texas Tech Football's Odds to Win Their 2020 Games
More From Talk 103.9 & 1340