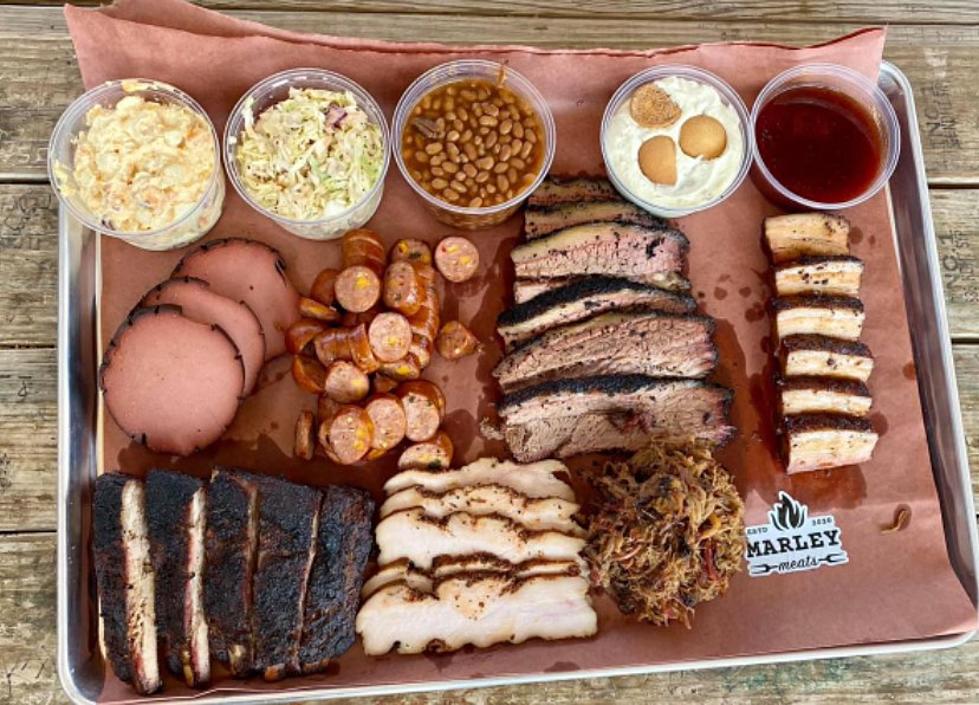 Marley Meats in Lubbock Starts Farewell Tour Before Closing for Good
Marley Meats via Facebook
A food truck that Lubbock has grown to know and love over the past two years is closing down this week with an epic farewell tour.
Marley Meats was started by Dallas Marley in August 2020 during the start of the COVID-19 pandemic with a simple dream: selling ribs. It took off so well that not even a year later in March they bought their second trailer.
Everyone in Lubbock and the surrounding counties got to try and enjoy their BBQ. The workers were so amazing and patient about their love of the art. They not only left people with smiles on their faces but raised money for local nonprofits and charities.
They said their mission was "to put people above profits, love people well, and see folks transformed in our business and the community by the Gospel."
If you want to still enjoy their food they will continue to cater BBQ events across the South Plains, but the Marley Meats will be no more. They will start their farewell tour on Tuesday, April 5th and end it on Sunday, April 10th. (The full schedule and list will be below.)
"In this business, the most exciting thing for our entire staff is to have a sellout day. It is truly unrivaled," Dallas said. "I want to personally invite you out for one last meal as we celebrate all God has done in the last two years. We are giving the entire profits from our last week of business away to our team. So please join us, help us celebrate and sell out because it might be the last chance you ever get unless you book us for catering."
About a year ago when I interviewed Dallas, I asked him "so what's your dream?" He said, "I want 50 food trucks." To accomplish that, they have to run trailers that fit the model. BBQ is not easy to franchise and expand. On top of that, BBQ food prices are simply too high. The public can hardly afford a $25 meal that cost $13 two years ago. All of the profits for their last week are going directly to the Marley Meats crew who have been with them for the last year. They just want to be able to feed the public one last time and take care of a great team that has poured so much time and passion into this project.
SCHEDULE:
Tuesday, April 5th
11 a.m. - 2 p.m. in Lamesa at Higginbotham
4 - 8 p.m. in Tahoka at Ashcraft Insurance
Wednesday, April 6th
11 a.m. - 2 p.m. in Floydada at Ace Hardware
4 - 8 p.m. in Abernathy at Lowes Market
Thursday, April 7th
11 a.m. - 2 p.m. in Levelland at Ace Hardware
4 - 8 p.m. in Brownfield at Higginbotham
Friday, April 8th
11 a.m. - 2 p.m. in Littlefield at Food King
4 - 8 p.m. in Shallowater at the High School
Saturday, April 9th
11 a.m. - 8 p.m. at Food King, 82nd Street
Sunday, April 10th
11 a.m. - 8 p.m. at Food King, 82nd Street
You can also find out more about them on their Facebook page. They have also launched two other food trucks, the Spud Truck and Texas Mac Shack. They will continue to operate these other trucks.
More From Talk 103.9 & 1340