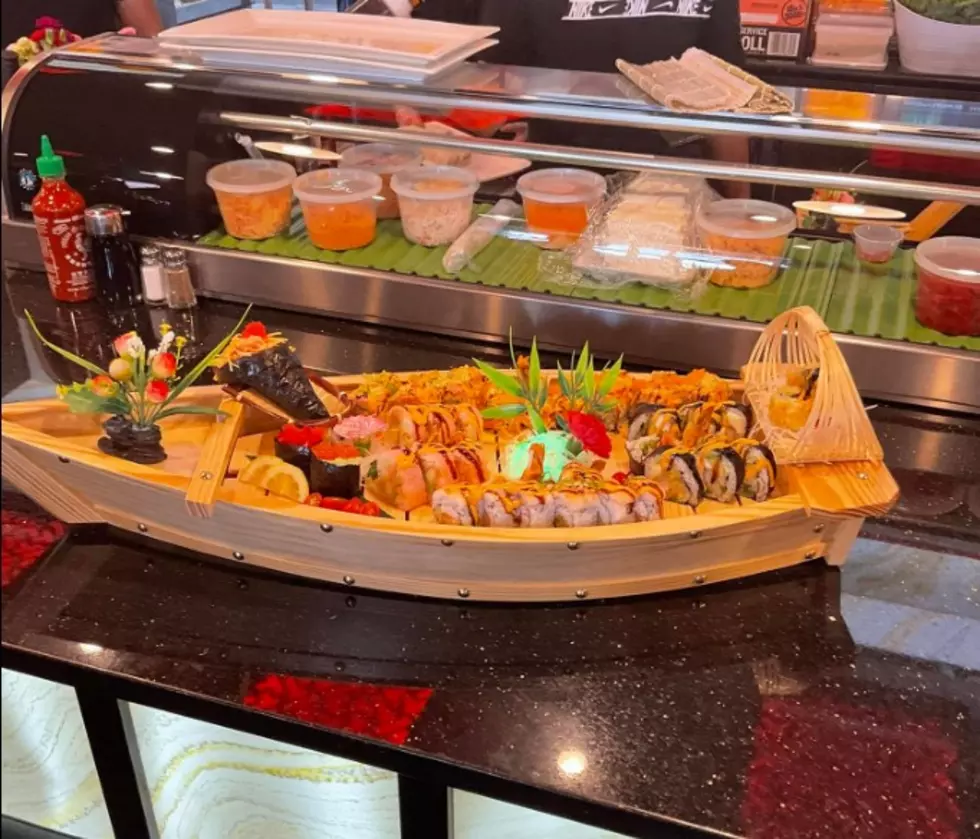 Maki No Mistake: Lubbock's New Sushi Place Is Lit
Courtesy: Kylie Renee Thomason
You definitely need a sushi boat like this.
Kobe Japanese Steakhouse & Sushi Bar finally opened on Thursday, June 30th, 2022, and Lubbock is way excited. I've seen post after post on Facebook and it appears everyone in town is rejoicing and heading over to get some delicious hibachi and sushi.
And guys, would you just look at that sushi boat. Holy cow! I cannot wait for my boyfriend to come to town this weekend. I shall be begging him to go there. I think I might need my own boat, though. I don't want to share.
The new restaurant is located in the same shopping center as The Lost Cajun, Dario's, and McCalister's Deli, at 6810 Milwaukee Ave., Suite 300. That's a great spot for new and delicious food. Honestly, Milwaukee Avenue in general has been really taking off over the past couple of years. There are so many great places to eat on that street now and to think about 15 years ago it was totally dead. I feel pretty lucky because I live off of Milwaukee and everything just keeps coming to me. Yessss.
Head out to the new Kobe Japanese Steakhouse & Sushi Bar this weekend and let me know how it holds up. I'd love to hear feedback about it. I've only been to one in the Austin area years ago and it did not disappoint. They may be swarmed this weekend with all of the new business. If the line is too long, you can always try again on Monday. Happy Eating!
64 Lubbock-Area Food Trucks You Need to Try
Here's a list of all the food trucks in alphabetical order so it is easy for you to find here in Lubbock. Support local!
The 11 Best Hole in the Wall Restaurants on 19th Street in Lubbock
Don't sleep on these great hidden gems.
Lubbock Restaurants for Each Zodiac Sign
More From Talk 103.9 & 1340