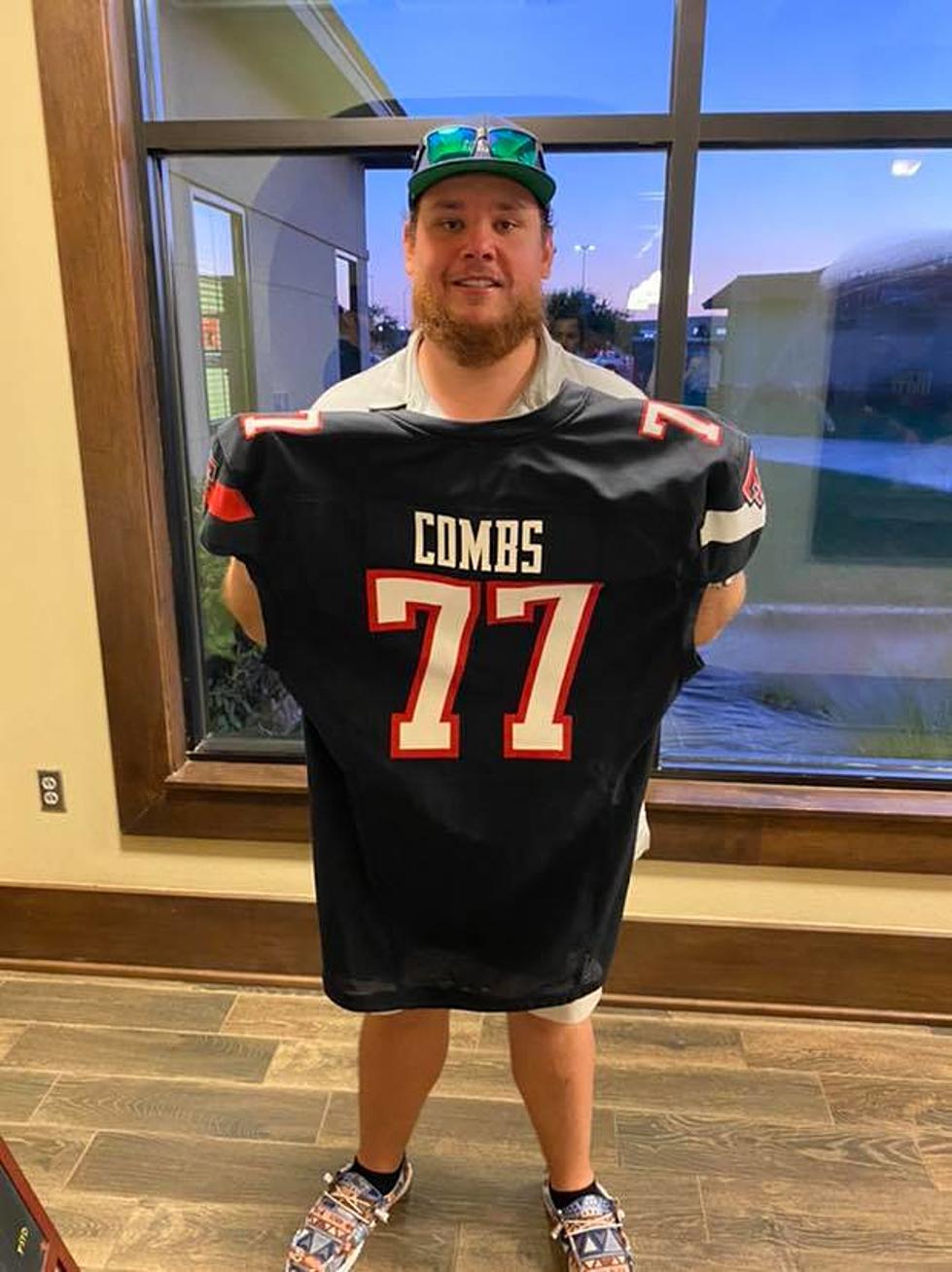 Why Was Luke Combs in Lubbock on Thursday?
Texas Tech Athletics via Facebook
Somehow, Luke Combs made it through Lubbock without being noticed by anyone but Texas Tech Athletics. He was driving through Lubbock on the way to Corpus Christi for his next tour date (October 22nd) at American Bank Center. Sadly, he didn't surprise Lubbock fans with a pop-up show. However, he did do some golfing.
I guess Combs heard about how awesome the Rawls Golf Course was and had to give it a swing. While he was there, he even got a Texas Tech jersey. Sadly, he's not suiting up to play linebacker on Saturday against Kansas State. Even though we would be 'Better Together,' Luke.
We do know he stayed at a hotel here and all his tour buses were there, too. Not sure how on Facebook, Instagram and Twitter no one else saw that and posted about it. I guess Texas Tech Athletics are just on their A-game.
Luke Combs has taken country music by storm after his 2017 debut album This One's for You reached no. 4 on the Billboard 200 list. His second album, What You See Is What You Get, came out two years later and did even better. His top song and the one most people have come to know and love, "Forever After All," just released in 2020. He's been nominated for two Grammy Awards (so far), and has won two iHeart Radio music awards and five CMA Awards.
Luke Combs, I hope the town brought it and put a little south on ya, Lubbock-style. But also remember this is an open invitation and letter to you, Luke. If you come back through Lubbock, you better come to Townsquare Media to come see us at Lonestar 99.5 so we can do a radio interview. I promise I'll be nice!
More Locations Coming: 17 Businesses Adding More Spots in Lubbock
We all love new things coming to Lubbock, but sometimes we get lazy and don't want to travel far to go places. Well, good thing some of these places in Lubbock are adding new locations, showing how well the community supports businesses.
23 Things People in Lubbock Say or Do That Are Automatic Red Flags
If you run into someone in Lubbock who says or does any of these things, you may want to just walk the other way.
More From Talk 103.9 & 1340