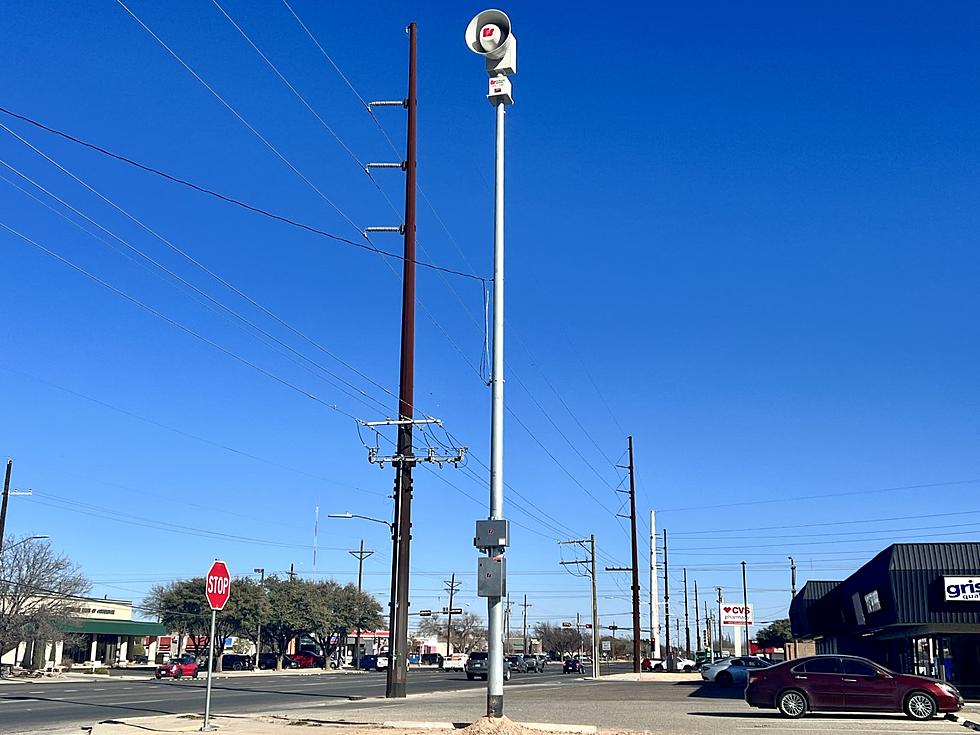 Lubbock's Tornado Sirens Will Go Online This Week, Testing Starts Soon
Chad Hasty, KFYO.com
Just in time for severe weather season in Lubbock, tornado sirens, have gone up across the Hub City. The sirens, also known as the Outdoor Warning System, will be online this week according to the City of Lubbock.
That also means that soon, you may hear a siren go off as city officials test the sirens on an individual basis. In a press release, the City of Lubbock stressed that the test sirens would only last two seconds.
Starting today, the City will bring the Outdoor Warning System online. As each siren is brought into the system, nearby residents will hear a two second TEST SIREN. These will be heard at different times throughout the week. **REMINDER - this is just a TEST. **
These sirens have been a long time coming for Lubbock, which has been one of the largest cities in tornado alley without sirens. The Lubbock City Council approved the Outdoor Warning System back in February 2021. A total of 45 sirens have been placed around Lubbock as part of the Outdoor Warning System.
The sirens were actually shipped to Lubbock, but delayed getting here because of supply chain issues.
The Outdoor Warning System is just another tool the city council has approved the city to use to warn people of severe weather. According to KAMC, the City of Lubbock budgeted the project for $1.1 million dollars, but the winning proposal from Goddard Enterprises out of Oklahoma was for $710,415.40.
For the first time in many years, people in Lubbock won't be debating whether or not tornado sirens should be going up in Lubbock. They are here.
Tornado and Wall Cloud Pictures From Monday, May 17th, 2021
Remnants of the 1970 Lubbock Tornado
What It's Like to Drive in Lubbock After It Rains
More From Talk 103.9 & 1340