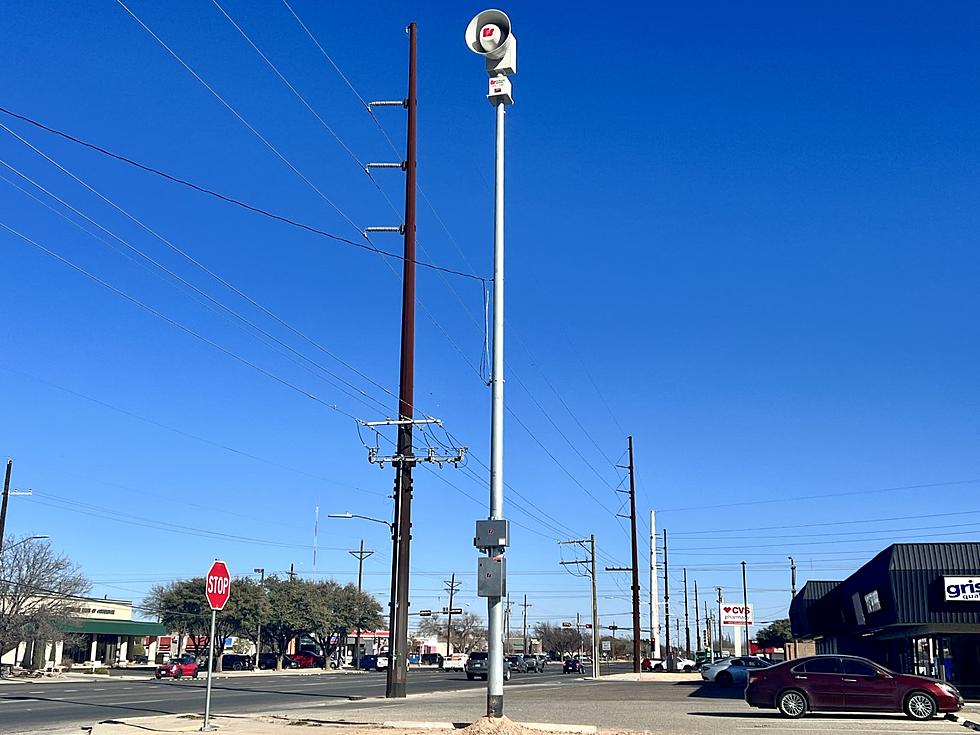 Lubbock to Test Outdoor Tornado Sirens on Friday, October 14th
Chad Hasty, KFYO.com
This is a test, this is only a test.
Don't freak out on Friday, October 14th at about 9 a.m. if you hear warning sirens going off around the city of Lubbock. It was announced today (October 13th) that the City of Lubbock will be testing the Outdoor Warning System Sirens just to make sure everything works as it should.
According to the City of Lubbock, sirens are tested each month, but if the weather forecast shows a 10 percent or greater risk of thunderstorms, the test is canceled. Friday's weather is forecasted to be beautiful outside, with a high around 80 degrees and sunny skies.
If the sirens wake you up, don't worry. Right now there's no severe weather predicted for Friday, so don't freak out.
Testing of the Outdoor Warning System actually happens all the time. According to the City of Lubbock's website, silent testing happens three time a day, while "Growl" testing happens once each week. Full testing happens once a month.
"Growl" testing once per week

Two (2) second activation of the siren
Is automated
Status request of each siren after activation

Full activation testing once per month

Full duty cycle of three (3) minutes
Operated on battery only
Status request of each siren after activation
Scheduled day is the Second Friday from 9 AM to 10 AM
The City of Lubbock installed 45 sirens in early 2022 and conducted the first test of the Outdoor Warning System in April. Fortunately, Lubbock didn't have to activate the sirens during the severe weather season this year. Sirens are mainly used when a tornado is spotted or a warning is issued.
Pumpkin Patches To Check Out Around Lubbock
Zero Fluffs Given: Halloween Events To Take Your Pup To
Watch These Halloween Movies in Lubbock
More From Talk 103.9 & 1340