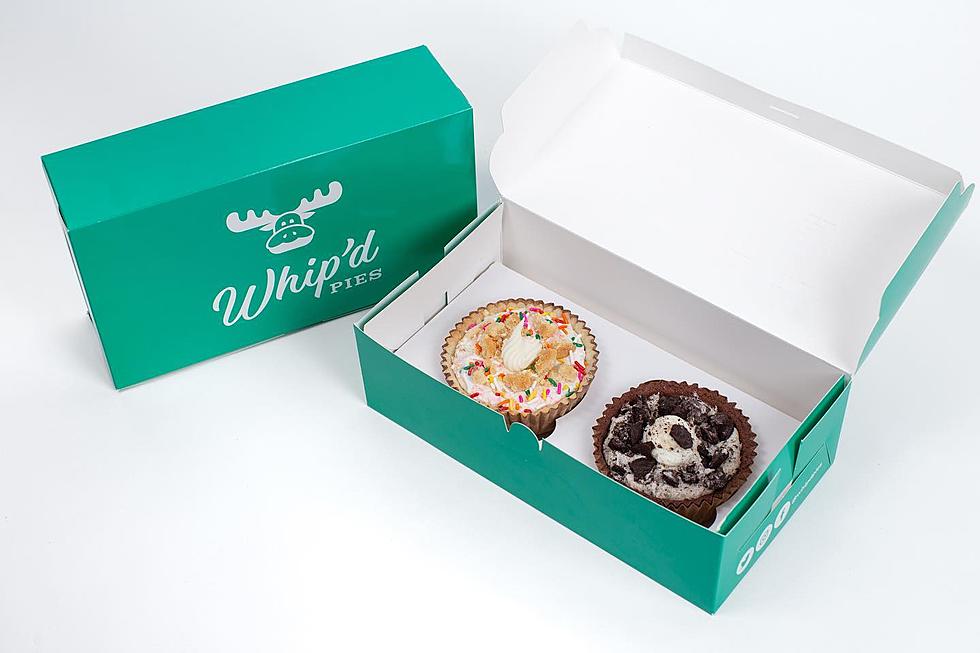 Lubbock's New Whip'd Pies Dessert Shop Opens Soon
Whip'd Pies Facebook
Back in February I told you about a delicious new dessert place that's coming to 114th and Quaker. Fast forward a couple months, and it looks like the time is now.
It's a new local individual pie delivery company called Whip'd Pies. They will be serving up creamy whipped pies that are topped with layers of sweet goodness, including syrups, cookie crumbs, candy and more. Their pies are a little over three inches in diameter and will fit in the palm of your hand, so it's perfect for any kind of occasion.
You can see a little sneak peek of the amazing dessert below.
I talked to an employee at Whip'd Pies and here's what they told me to expect.
"If you're looking to order for a party or catering, we offer a 24 pack of 2-inch 'cutie pies' that are perfect for any big event. We will offer 6 different pie flavors each week with a rotating menu so there's always something new and unique! We have a single, double pack, 4 pack, 12 pack, and the 24 cutie pie pack to choose from. We also offer 3 ounces and pint-size Blue Bell Ice Cream as the perfect complement to our pies."
To buy these delicious pies when they open up, you can come into the store and take it to go or simply order with their soon-to-be user-friendly app that's integrated with DoorDash. When Whip'd Pies opens, it will be at the corner of 114th and Quaker located at 4406 114th St., Suite 200. They'll be opening up in a few weeks and we can't wait! We'll add the opening date here when it's officially announced.
For more information, you can check out their official website.
Remember: if you know of any places opening soon or brand new to Lubbock that you want me to check out, reach out at: kelsee.pitman@townsquaremedia.com.
40 Times El Arroyo Has Perfectly Represented What It Means to Be a Texan
Here Are 4 Quick and Easy Ways to Find Lubbock Food Trucks
More From Talk 103.9 & 1340