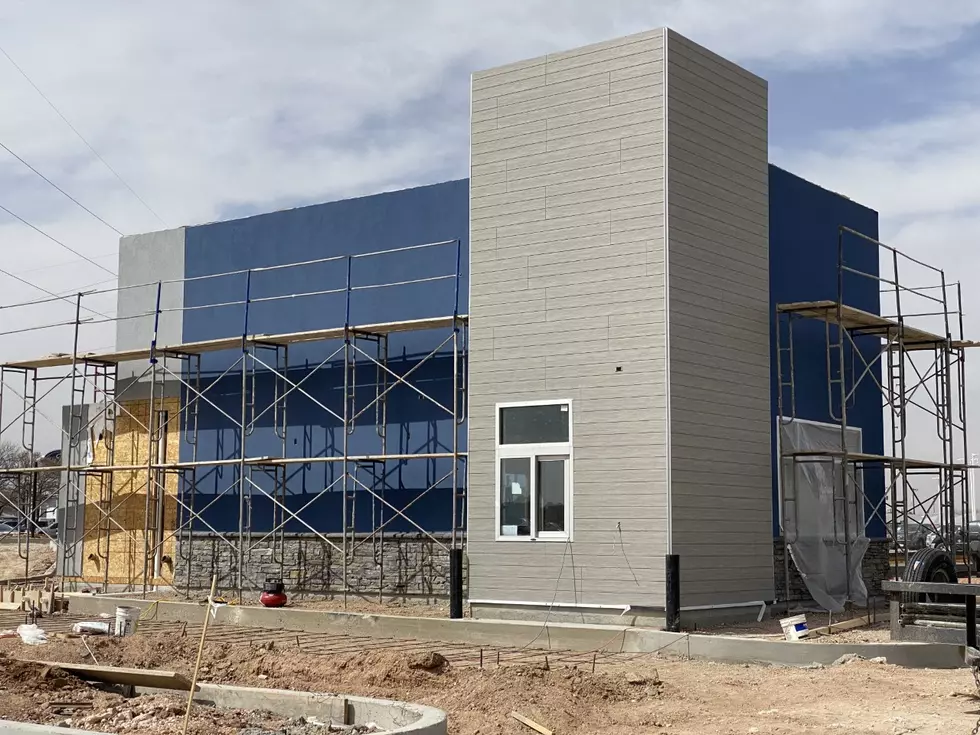 Lubbock's First Dutch Bros. Coffee Location Is Under Construction
Chad Hasty, KFYO.com
If you're a coffee addict, coffee connoisseur or just someone who likes to try different coffee shops, we have good news for you. A new coffee shop is coming to Lubbock and they should be open pretty soon.
Dutch Bros. Coffee is coming to Lubbock and the first location off 19th Street and Loop 289 is now under construction. As you can see in the picture above, the builders have made pretty good progress on the building already.
The first location is next to Fazoli's and the future location of Shipley Do-Nuts. Racer Classic Carwash also recently opened in that immediate area.
Not only is Dutch Bros. Coffee new to Lubbock, it's new to Texas. According to their location map, only one Texas location is open, while two more, including the Lubbock location, are currently under construction.
Dutch Bros. Coffee opened its doors in 1992 and is currently the largest privately-held drive-thru coffee chain in the United States. Two brothers of Dutch descent founded the company in Grants Pass, Oregon, according to the company website:
The company is headquartered in Grants Pass, Oregon, where it was founded in 1992 by Dane and Travis Boersma. Dutch Bros serves specialty coffee, smoothies, freezes, teas, a private-label Dutch Bros Blue Rebel energy drink and nitrogen-infused cold brew coffee.
Lubbock in the Loop has reported a targeted opening date of April 23rd, which is close to the time frame I was given -- late April or early May. As with most of their locations, it appears as though this location will work primarily as a drive-thru location.
We're looking forward to welcoming Dutch Bros. Coffee to Lubbock and to Texas.
KEEP READING: Here are 50 of your favorite retail chains that no longer exist
LOOK: 50 Famous Brands That No Longer Exist
More From Talk 103.9 & 1340