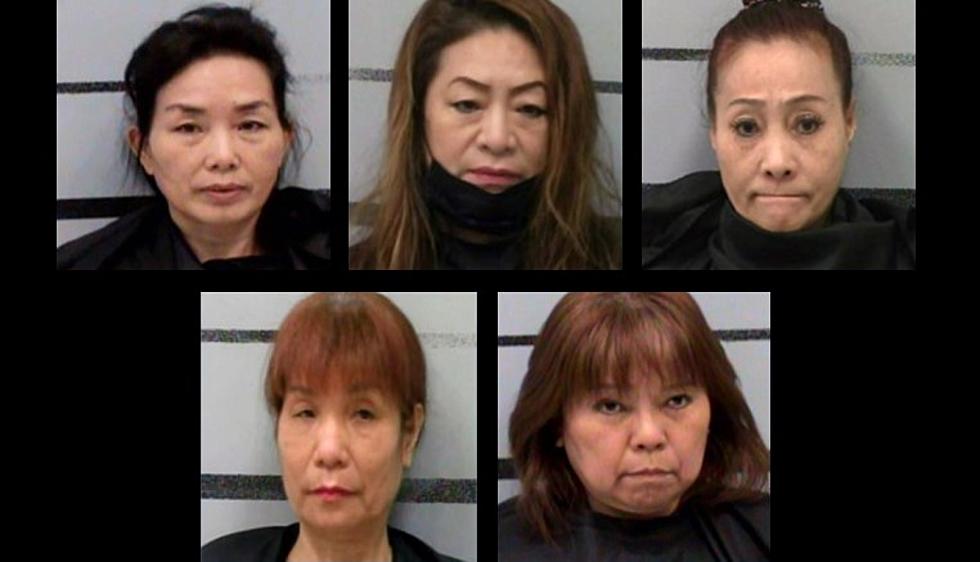 Lubbock Police Arrest Five in Massage Parlor Sting Operation
Lubbock County Sheriff's Office
The Lubbock Police Department arrested five people for prostitution in a massage parlor sting operation.
The five suspects were arrested between November 4th to November 9th at six different massage parlors across Lubbock. The owners as well as the employees of the massage parlors were arrested.
The five people range in age from 44 to 65 years old, and have been charged with Soliciting Prostitution, which is now a State Jail Felony, after a law change by the Legislature.
44 year-old Yufen, Jin - A&B Massage, located at 7302 82nd Street
54 year-old Xiang, Yi Jun - J Massage, located at 5903 82nd Street
58 year-old Meifang, Hong - Spring Spa, located at 4114 Avenue Q
65 year-old Meihua, Tu - Spring Spa, located at 4114 Avenue Q
57 year-old Hao, Xiaohong - New Massage, located at 2229 34th Street
Expensive Airbnb Stays in Lubbock, Texas
10 Things You Learn When You Move to Texas
Here are 10 things you will learn about Texas if you move here from another state.
CHECK THIS OUT: This Texas Home Boasts Its Own Beach And Zipline
Iconic Lubbock Businesses That Have Closed Over the Years
More From Talk 103.9 & 1340