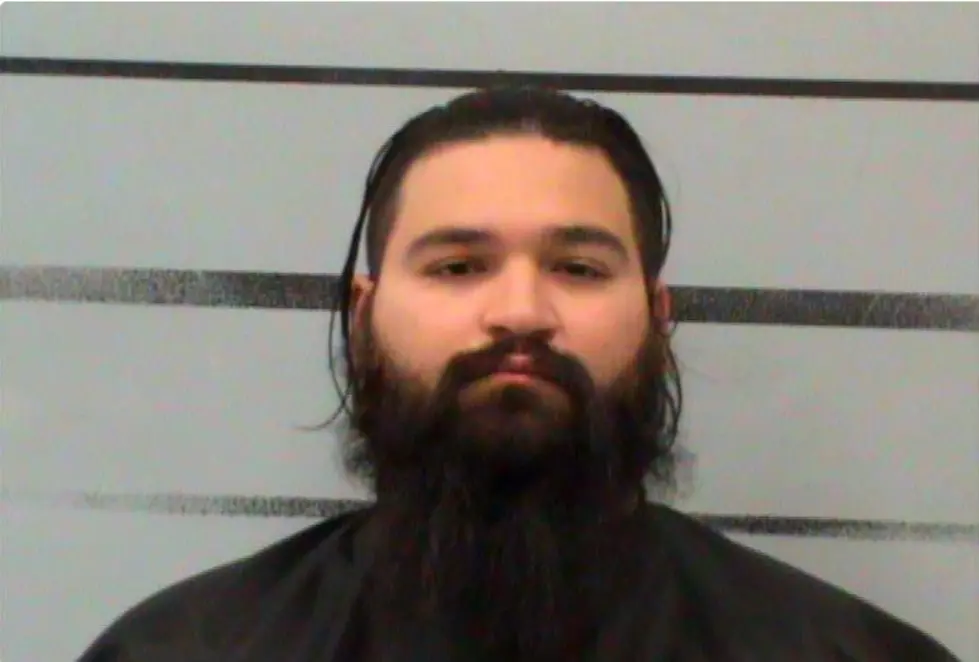 Lubbock man Arrested for Striking a Child Held on a $200,000 Bond
via Lubbock County Detention Center
A Lubbock man was arrested after being accused of injuring a small child. KAMC news reported that 26-year old David Cox was arrested Sunday, October 16, after someone filed a police report to the Lubbock Police Department along with a video.
The video that was given to police shows Cox throwing the small child onto a couch and proceeding to push their face into that couch. Cox is seen with a big plastic spoon in the footage before striking the child in the buttocks around 10 times while as he continues to push his face into the couch. Once the child got up from the couch Cox can be seen kicking or kicking in the direction of the child. Later in the video, Cox is seen in the living room area pushing the victim to the ground then grabbing that same child by the neck and throwing them onto the couch again. 
Lubbock Police Officers were able to check that child in the video for injuries and reported seeing multiple raised red marks with dark red and purple bruising surrounding the marks on the child's buttocks. Officers at the scene did ask the small pre-school aged child what had happened to his leg and what caused the injuries, the child in turn  told police he couldn't tell.
Cox did tell officers that he wanted to file a report against the person who initially contacted police and did admit that he "popped" the child with a plastic spoon the day before for locking Cox out of the apartment. Cox was arrested and charged with Injury to a Child/Elderly/Disabled Person with Intent of Bodily Injury. He remains in the Lubbock County Detention Center, as of October 19, in lieu of a $200,000 bond.
Lubbock Mugshots from October 10th - October 16th, 2022
Lubbock Mugshots from October 10th - October 16th, 2022
Beware Of The Deadliest Animals In Texas
Here are the top 10 deadliest animals in Texas, including one that might take you by surprise.
21 Texas Kids Went Missing in September
The National Center for Missing and Exploited Children (NCMEC) says these 21 kids from across Texas were reported missing in the month of September. If you've seen any of them or have any information concerning their whereabouts, call 911 or the
NCMEC's
hotline: 1-800-THE-LOST (1-800-843-5678).
More From Talk 103.9 & 1340