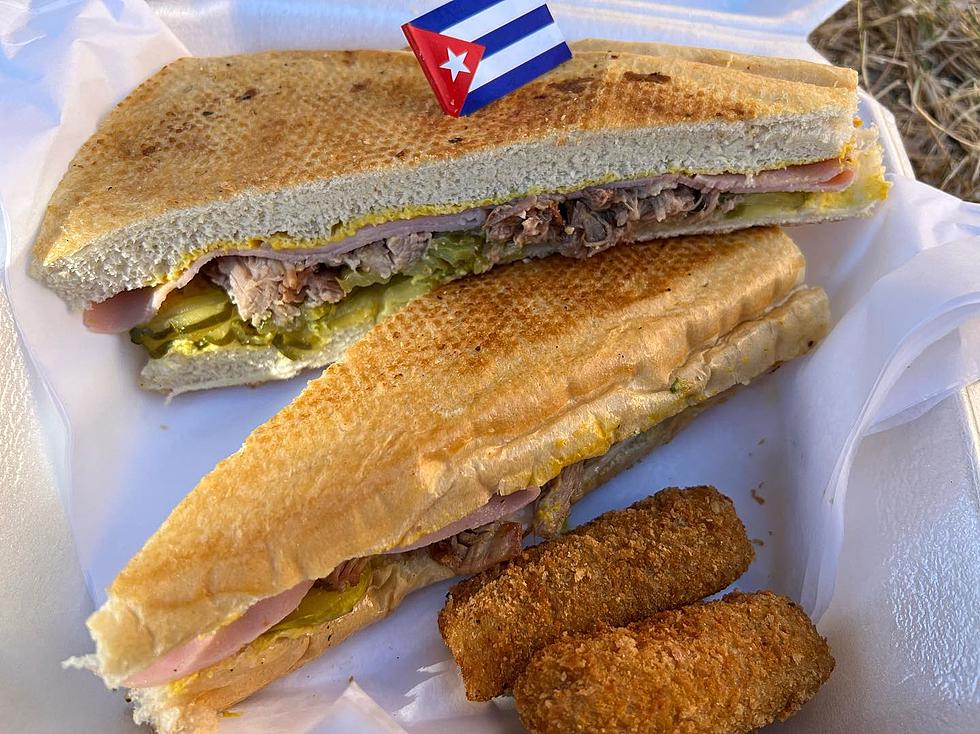 Lubbock Is Losing Another Great Restaurant With Cafe Alvarez's Closure
Kelsee Pitman, Townsquare Media
Back in March, I told you Lubbock's first and only Cuban cafe Llano Cubano was opening up. Four months later, I just learned some really sad news.
The owners of Llano Cubano are making the tough decision to close and it's truly a loss to Lubbock and hurts my heart.
If you've ever had the chance to meet the cafe's owner Ashley Zubia, you not only love her as a person and her passion for helping others, but also know she has a great story with some awesome food.
Zubia took over Llano Cubano when she moved to Lubbock and realized there was no Caribbean or Cuban food being served here. She bought the food truck and it all took off from there.
They opened a brick-and-mortar spot called Cafe Alvarez. Alvarez comes from Zubia's maiden name. Her grandfather immigrated to the U.S. from Cuba and she wanted to honor him.
Not only has this spot been an amazing way to honor him, but Zubia's also made it a space to showcase Lubbock's Cuban food and everyone has fallen in love. Her food is amazing and she even has done other events that shows the culture off as well.
Zubia says Cafe Alvarez is shutting down at the end of the month.
"We have great momentum and loyal customers, but for one reason or another, it just hasn't been enough to get us by. I am going to revamp the food truck and focus on that part of the business," said Zubia.
She hopes to maybe reopen at a different time and location down the road.
"We aren't closing for good, but just can't sustain the business at that location and with the downtime I have, be on the lookout because I will be a lot more active in the food truck community so expect growth for our 'Food Trucks for a Cause' event and a few more things I have up my sleeve," Zubia told us.
That's awesome news. Zubia already does so much good for the Lubbock community and local food trucks. Hopefully, Cafe Alvarez will be back very soon.
"Lubbock has embraced the idea and I'm so glad to have tried it out. Definitely, no regrets and tons of lessons learned," she said.
Zubia still wants to remind everyone to support local. Small businesses are feeling the brunt of the supply chain and employment issues and are suffering badly.
Cafe Alvarez is located at APlus storefront at 2614 130th Street #506. You have about two weeks to check them out before they close. They're open Wednesday through Saturday from 11 a.m. to 6 p.m. You can find out more about them at their official Facebook page.
9 Food & Drink Spots Around Lubbock That Closed in 2022
16 New Restaurants Coming to Lubbock in 2022
More From Talk 103.9 & 1340