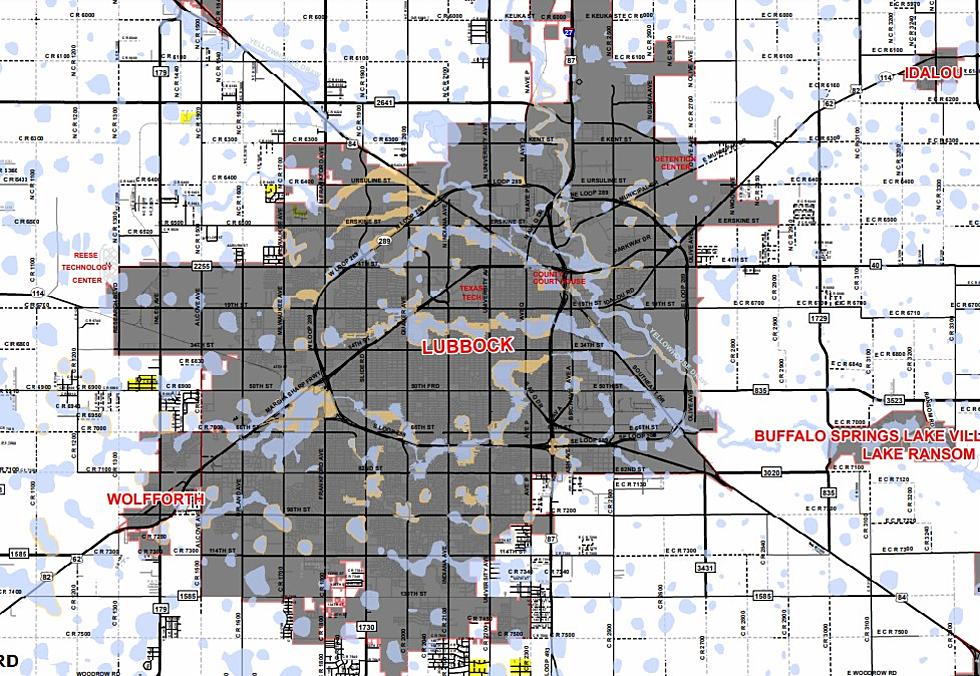 Lubbock Flood Zones: See Which Neighborhoods Are Most at Risk
City of Lubbock
There are many things that you need to consider when looking for a home. How close is it to work? Are there good schools nearby? How far is it from the nearest grocery store? These are all very important to consider, but there's one thing that I think slips some people's minds and could be detrimental: is this house located in a flood zone?
Lubbock isn't the most rainy city, but when it does rain, we get a lot of flooding. The city wasn't built to handle a wet environment. The streets tend to flood, and so do a lot of neighborhoods. The ground also doesn't absorb the water very quickly due to how dry and dense the dirt is. So, whenever you see a storm approaching, get ready for a flash flood warning.
If you have a good realtor, they'll let you know if the house you're eyeing is in a flood zone, as that will require flood insurance. But just in case it slips their mind or they don't have that information, it's important to be prepared.
Lubbock Flood Zones
I took a look at the City of Lubbock's flood zone map and pieced together the most at-risk neighborhoods. The areas marked in blue represent the primary flood zones, and the orange/yellow are areas with a lesser chance of flooding, but still can flood on occasion. Visit
this link
to zoom in on the map below and get more info about flood zones in and around Lubbock.
---
10 Safest Neighborhoods in Lubbock
Here are Lubbock's 10 safest neighborhoods according to violent and property crime numbers found on
Neighborhood Scout.
10 Most Expensive Neighborhoods in Lubbock
Here are the 10 most expensive neighborhoods in Lubbock based on data found on
Neighborhood Scout
.
More From Talk 103.9 & 1340