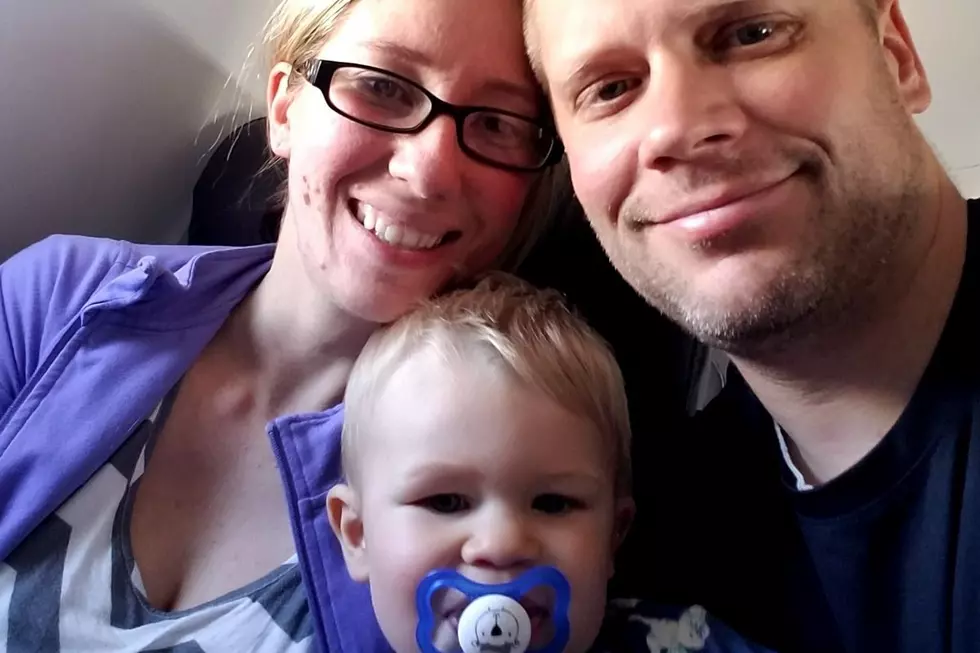 This Little Lubbock Boy Seriously Needs Our Help
The Criner Family
As I woke up this morning and went to my Facebook feed like usual, I came across a post that left a lump in my throat.
A friend of mine from Lubbock Police Department, Corporal Justin Criner, had posted some news about his precious little boy, Liam.
A couple of weeks ago, Justin and his wife Mandy got some news that suddenly set their lives on a different course.
They found out little Liam has progressive idiopathic infantile scoliosis, which is very serious and if left untreated could be fatal. Liam needs immediate medical intervention. Below is an x-ray image of Liam's spine.
Unfortunately, the family's insurance has denied 100 percent of the costs of both the needed bracing and therapy that Liam desperately needs.
"The brace manufacturer is out of network and therefore not covered. Each brace costs $5,300," Criner writes on GoFundMe. "Due to his age and growth speed Liam will need up to 4 braces in the next 1.5 years totaling $21,200. There is uncertainty if he'll need additional braces after that time."
Because of this and the exorbitant costs of physical therapy and travel, a GoFundMe page has been set up to help with the expenses that will be incurred over the next 18 months of Liam's treatment. The goal is $53,524.
According to Johns Hopkins Medicine, infantile idiopathic scoliosis is "rare and occurs in children younger than 2 years old." The cause of the disorder is unknown. Criner said that Liam's spine is curving toward his heart, which could damage his cardiovascular and pulmonary systems. This only happens in 10 percent of all scoliosis cases, he added.
For more information about Liam and his struggle, to share, or to give, go to little Liam's GoFundMe page. Let's get the word out and help the family of one of Lubbock's finest.
More From Talk 103.9 & 1340